EuroStandard Bank run by SDSM oligarch Trifun Kostovski has announced its bankruptcy, but not after Finance Minister Nina Gruper Angelovski withdrew 200,000 euros in cash just days before. She was the only person allowed to withdraw more than 30,000 euros.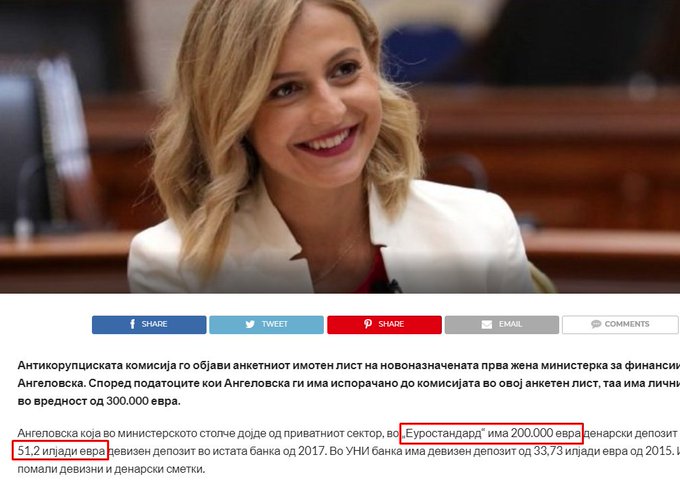 Every citizen that had more than 30,000 euros in deposit at EuroStandard would lose money. For example, if you had 100,000 euros, the SDSM run Government will pay you back only 30,000. MINA finds there were nearly 800 people who had over 100,000 euros deposited at EuroStandard Bank and thousands more whose deposits ranged between 30-100,000 Euros.
The important thing here is that the SDSM Finance Minister was able to take her 200,000 euros out, just two days before the Bank announced its bankruptcy, clearly abusing her position as a Finance Minister and acting on information that no one else had.
EuroStandard Bank is the second bankruptcy in the Macedonian banking sector, after the now world famous TAT collapse in the early 1990's when tens of thousands of Macedonians lost millions of dollars. As expected, both TAT and EuroStandard Bank collapsed during the rein of an SDSM criminal junta – first Crvenkovski, now Zaev.
Both banks were run by "businessmen" with close ties to the SDSM.