The Twitter account belonging to Australian cartoonist Mark Knight has disappeared amid the backlash over an image depicting tennis star Serena Williams after her controversial US Open defeat.
Knight's cartoon, which appeared in the Herald Sun, showed Williams as an overweight baby stomping on her tennis racket – a reference to the US player's outburst at the umpire in her defeat to Naomi Osaka in the US Open final.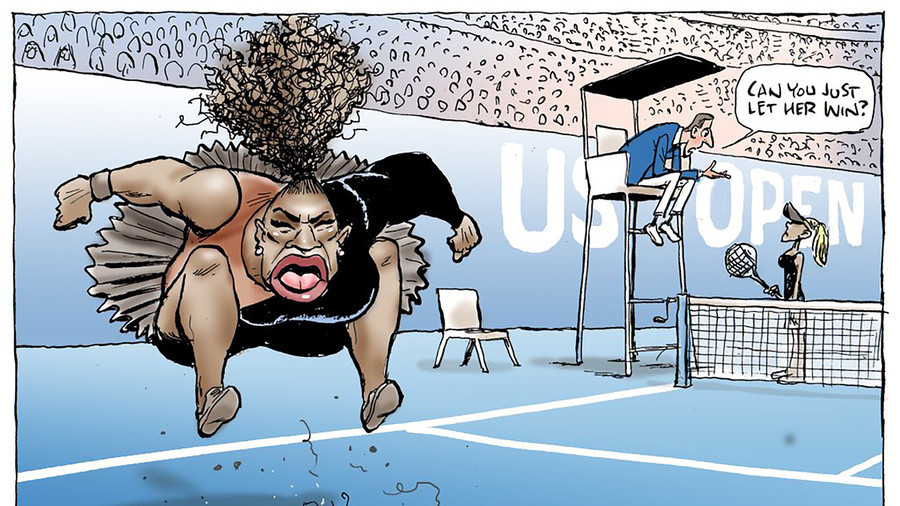 Knight faced a barrage of abuse over the image (all of it from US), reportedly including death threats, with many attacking the cartoon as "racist."
Knight's Twitter account has now disappeared, with those attempting to access the @Knightcartoons profile being met with the message: "Sorry, that page doesn't exist."
It has been reported that Knight deleted the account himself, although this has not been confirmed. The Herald Sun came out fighting with the front cover of its Wednesday edition, showing the image of Williams alongside others by Knight poking fun at prominent figures, with labels one each mockingly explaining why they would be deemed politically incorrect, alongside the headline: "WELCOME TO PC WORLD."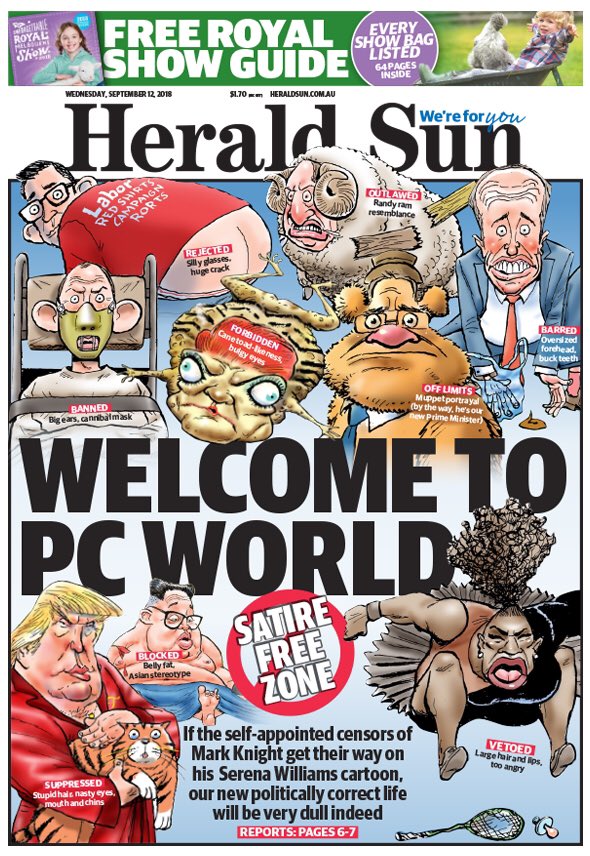 In defending his depiction of Williams, Knight said he was merely portraying the tennis star's behavior, and that it had no racist or sexist undertones.
"I saw the world number one tennis player have a huge hissy fit and spit the dummy. That's what the cartoon was about, her poor behavior on the court," he said, ABC reported.
There were those who poked fun at Serena, some congratulating her for her successful boxing career under the pseudonym "Mike Tyson".
To us, the most memorable moment was not the 10 minute berating of a very experienced tennis official during which she called him a liar and a thief, but the fact when she suddenly told him "I have a daughter"!
Shockingly, the ref did not gift the match to Serena despite being informed she is the only person in the world to have a daughter.