In what may be one of the worst airplane crashes of a Chinese passenger plane in decades, a China Eastern Airline plane carrying 132 travelers and crew on board crashed in the mountains of Guangxi Province in southern China on Monday. There was no immediate word on the number of casualties. The plane was a Boeing 737.
Assuming no survivors, the crash would be roughly 30 deaths shy of China's worst airplane crash in its modern history: the 1994, China Northwest Airlines flight 2303, which broke apart and crashed as a result of an autopilot malfunction, killing all 160 people on board.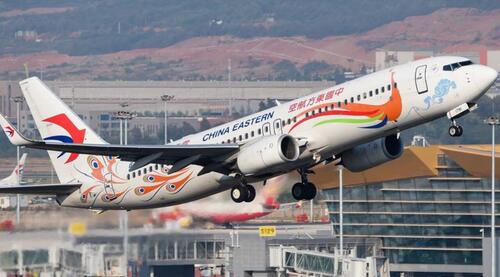 Chinese state media said the flight was carrying 123 passengers and nine crew members.
Rescue operations were underway after the plane went down near Wuzhou in Guangxi. Some 588 firefighters were being sent to the scene to aid local emergency services.
A local villager who witnessed the scene of the crash told local news outlet Jimu News that the plane had disintegrated and started a fire that had burned down trees and bamboo before local firefighters arrived and extinguished most of the blaze.
One local news outlet speculated that the flight was MU5735 from Kunming to Guangzhou. The flight has reportedly not arrived at its destination and was listed in online portals as "out of reach".
Flight MU5735 left Kunming at 1311 local time and was scheduled to arrive in Guangzhou at 1505.
According to the SCMP, China's airlines had recorded over 100 million continuous hours of safe flight as of Feb. 19, according to Zhu Tao, an official with the Civil Aviation Administration.