Ex UCK terrorist Talat Xhaferi and Macedonia's illegal Parliament Speaker has a son who is on his way to become a public prosecutor. Talat's talented son passed the bar exam without a University Diploma.
If you're the son of a DUI official, you don't really need a diploma to become a Prosecutor, a Doctor or just about any position that strictly requires a University degree.
Macedonia's Anti Corruption Commission, who ironically is quite corrupt themselves started to look into this and confirmed that Barlet Xhaferi has somehow passed the bar exam before completing his undergraduate degree, however informed that the documents of Talat's incredibly gifted son were missing at the Ministry of Justice which oversees the exams.
Only in Macedonia DUI politicians and their relatives obtain Masters' degrees without high school diploma, and pass the bar exam without a University diploma.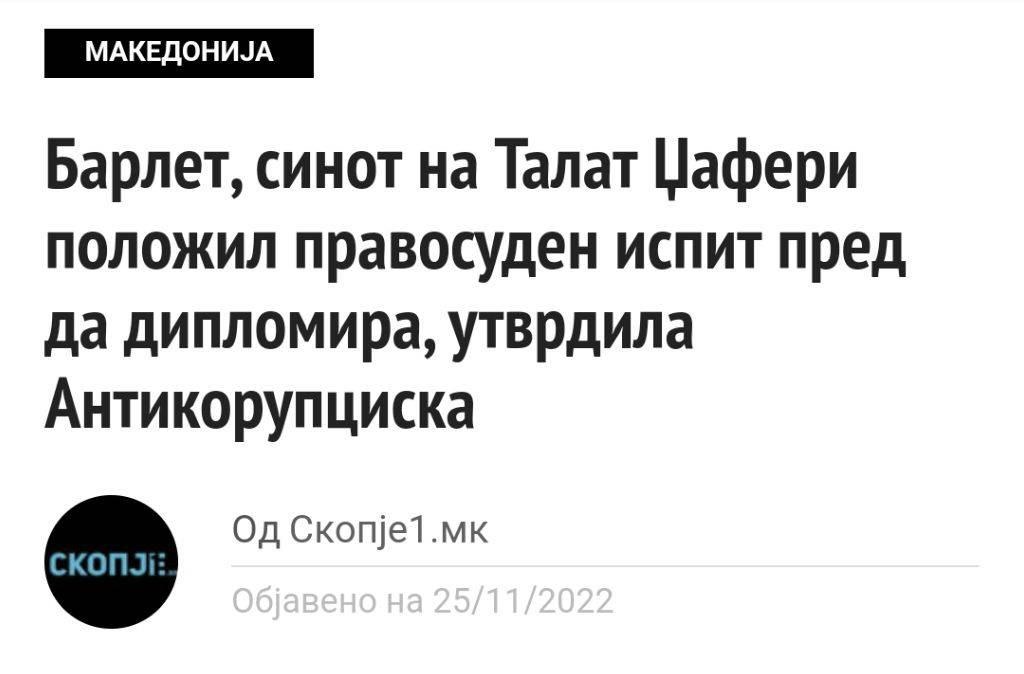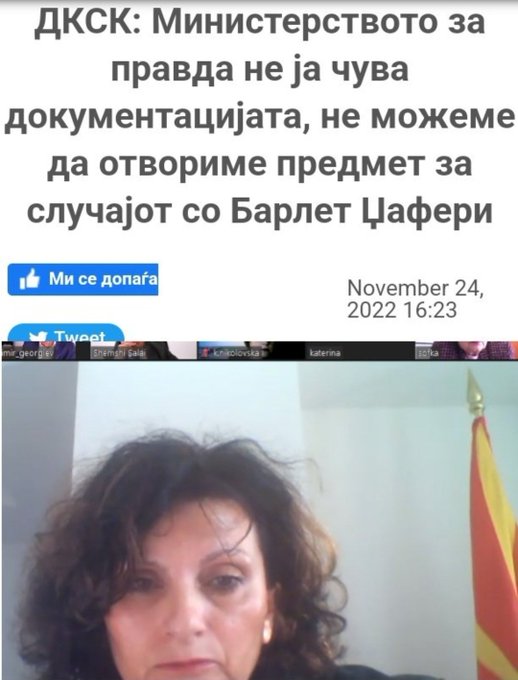 Update: It's not just Xhaferi's son. Apparently over the last couple of years, nearly 500 students from the discredited SEE University in Tetovo where a diploma can be purchased for as little as 2,000 euros have been given degrees to 18 and 19 year olds who then "pass" the bar exam. Macedonia's DUI-run public prosecutors who themselves hold fake diplomas have no interest opening a case.