DUI's Bujar Osmani, the Macedonian Minister of Foreign Affairs has tried to place former corrupt Tetovo mayor Teuta Arifi in an Ambassadorial post in three different countries over the past six months. Teuta Arifi has been denied in each attempt after Osmani tried to insert her as the Ambassador to the USA, EU, and now Turkey.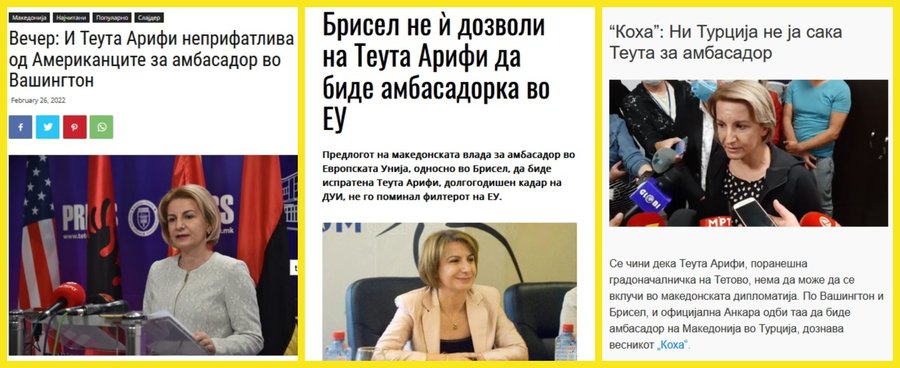 Arifi is well known for bankrupting Tetovo and for hiring virtually every single relative she has to 'work' for the city. Many not just didn't show to work, but did not live in Macedonia.
While these rejections would be catastrophically embarrassing to a normal country, in Macedonia they are not even being reported on for the most part.
Remains to be seen where next Bujar Osmani will try to insert Teuta Arifi, there are certainly less options available.. Albania, Somalia?