President Trump announced Monday that Attorney General William Barr would step down from his post on December 23rd.
"Just had a very nice meeting with Attorney General Bill Barr at the White House. Our relationship has been a very good one, he has done an outstanding job! As per letter, Bill will be leaving just before Christmas to spend the holidays with his family," Trump tweeted.
Trump included Barr's letter of resignation, adding that "Deputy Attorney General Jeff Rosen, an outstanding person, will become Acting Attorney General. Highly respected Richard Donoghue will be taking over the duties of Deputy Attorney General. Thank you to all!"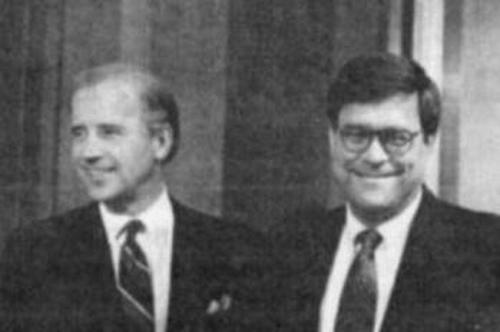 Trump's frustrations grew from various recent events including Barr's unwillingness to support election-manipulation accusations (and investigate fully) , Barr's constant mismanagement of expectation surrounding John Durham's probe into the origins of the Russia probe, and most recently the fact that Barr appeared to keep the details of Hunter Biden's investigation hidden from the public during Trump's impeachment process and throughout the election.
Needless to say, Trump got played like a fiddle from his "advisors" who kept recommending him people at crucial positions that always worked against him and repeatedly set him up.