We're seeing a repeat of 1992/3 when the SDSM led by Branko Crvenkovski gave away citizenships to over 80,000 Albanians from Kosovo. At the time, the SDSM referred to this unhinged influx as "SDSM voters".
Fast forward to 2020, once again, the SDSM, this time led by Zoran Zaev have made an announcement they will simplify the process for receiving Macedonian citizenship for Albanians from Kosovo by way of omitting the requirement to speak Macedonian or know anything about Macedonia. For a country whose history is wiped out on daily basis by the SDSM, perhaps this is fitting.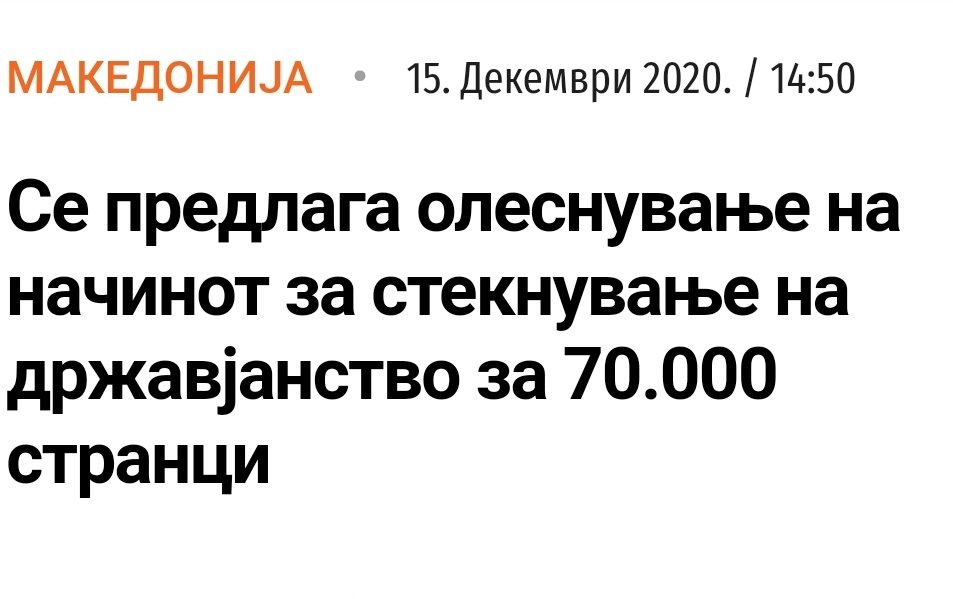 MINA finds the reason for this move by the SDSM is two fold:
increase the number of SDSM's voting constituents as large number of Albanians have moved out from Macedonia
increase the number of Albanians in Macedonia to adjust for the "loss", but also help to tip the scale for the upcoming census which will justify the illegal language law.