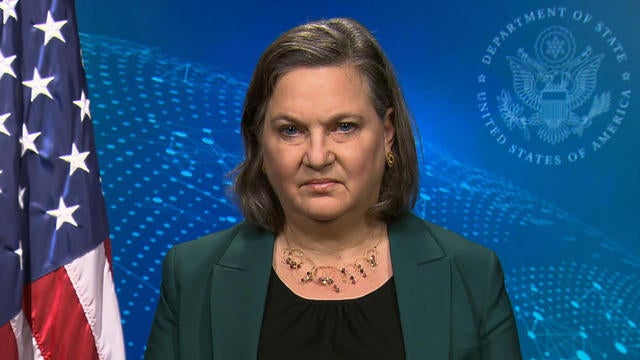 "Nobody is pushing this war more than Nuland," Musk said via Twitter.Musk's statement
"Nobody is pushing this war more than Nuland," Musk said via Twitter.
Musk's statement came in response to a US media report covering Russia's reaction to recent comments by Nuland in support of strikes on Crimea. Nuland's support for strikes on Crimea confirm the United States' intimate involvement in the Ukraine conflict, the Russian Foreign Ministry said.
On Tuesday, former US President Donald Trump also criticized Nuland by name for her role in promoting conflict, stressing that she and other US officials are "obsessed" with pushing Ukraine into NATO.
Victoria Nuland has served in positions across the US government, including NATO Ambassador, State Department Spokesperson and Assistant Secretary of State for European and Eurasian Affairs.
In 2014, a leaked conversation purportedly between Nuland and then-US Ambassador to Ukraine Geoffrey Pyatt revealed that the US officials were discussing who they would like to see take power in Ukraine among opposition leaders.
In January 2022, Nuland said Nord Stream 2 would "not move forward" if Russia launched an operation in Ukraine, foreshadowing the US's responsibility for the attack revealed by journalist Seymour Hersh earlier this month.
In December, Nuland said that the Biden administration is gratified to know the Nord Stream 2 pipeline is a "hunk of metal" at the bottom of the sea.