Former Japanese Prime Minister Shinzo Abe has been pronounced dead after an assassin with a homemade shotgun fired several shots from behind, hitting him in the left chest region.
Shinzo fell to the ground, where he could reportedly be seen bleeding from the neck. After being rushed to the hospital, Abe fell into cardiac arrest and was unable to be revived.
The gunman, 41, wearing a grey t-shirt and tan pants, did not flee the scene, and was taken into custody by the police.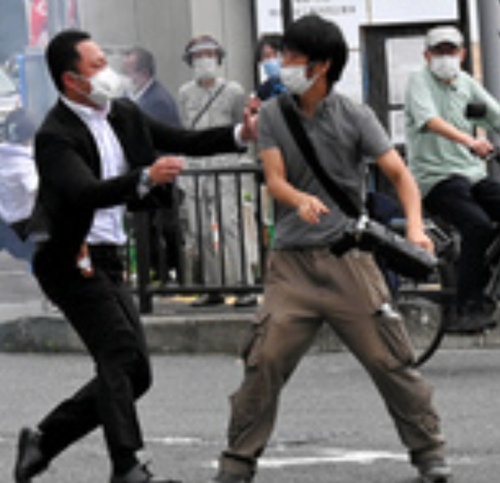 While in custody, the gunman (a former maritime self-defense forces member) told police he intended to kill Abe because he was "frustrated" with the former premier, according to national public broadcaster NHK.
The assassination is one of Japan's highest-profile acts of political violence since World War Two and came ahead of the country's upper house election on Sunday, which the Liberal Democratic Party (LDP) is expected to win.
Japan is one of the world's safest countries and has the strictest gun control laws. There are still no details on the homemade shotgun and its manufacturing.