Given the "plunge" in stocks (Nasdaq is down less than 1%) and headlines blaring of COVID "mutations", @KizzyPhd decided to 'clarify' some science before all hell breaks loose (which judging by the London exodus, it already did) for no good reason. She begins…
@KizzyPhD offers some context:
You are going to read and hear about a million and one variant viruses, because viruses mutate by nature. It's scary, I know. But, a couple of amino acids is not the same a whole whole new virus strain in the way that we've been taught to think about flu. 
What is happening, often times, is selective pressure. As the virus transmits it learns how to be better at transmitting. This is why you hear "circulating faster than last variant"… 
But, don't get in a panic over it. There will take a large amount of genetic diversity to completely make the current vaccines useless… And, here is why: 
Unlike monoclonal antibody therapies, vaccines (especially those using the whole spike protein) make polyclonal antibody responses. This means that the antibodies your vaccinated body will make will be able to bind the coronavirus spike in multiple places… not just one. 
Remember in April when media had y'all scared over a mutation…
In fact, the virus is always mutating…
All of which is background to what we are seeing on the ground in Europe. As Summit News' Steve Watson details, as London and the entire South East of the UK was plunged into a fresh lockdown over the weekend, scores of countries have banned all travel to and from the UK, but scientists there are demanding to see any evidence that there is a 70% more contagious mutant strain of COVID, having not been shown anything by the government.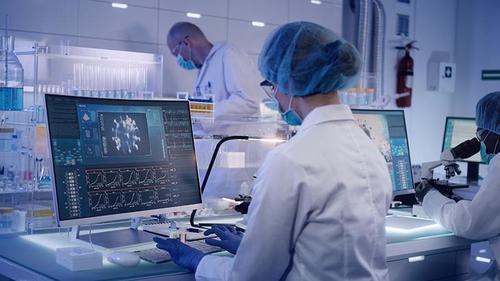 The Daily Mail reports that Carl Heneghan, Professor of Evidence Based Medicine at Oxford University's Nuffield Department of Primary Care, has expressed scepticism over the 70 per cent figure.
"I've been doing this job for 25 years and I can tell you can't establish a quantifiable number in such a short time frame," Heneghan said.
"Every expert is saying it's too early to draw such an inference," the professor added.
"I would want to have very clear evidence rather than 'we think it's more transmissible' so we can see if it is or not," Heneghan continued.
"It has massive implications, it's causing fear and panic, but we should not be in this situation when the Government is putting out data that is unquantifiable," the professor further urged.
"They are fitting the data to the evidence. They see cases rising and they are looking for evidence to explain it," Heneghan declared.
The 'mutant strain' has been circulating since September, according to the government, with Prime Minister Boris Johnson using it to justify literally cancelling Christmas.
However, Professor Heneghan emphasised that if this strain really is that much more contagious "we should be locking down the whole country".
The data the government has on the 'new strain' off COVID comes from analysis by advisory body The New and Emerging Respiratory Virus Threats Advisory Group (Nervtag).
No one has seen the data, with the Prime Minster noting it is "early data, "subject to review" but "It's the best we have at the moment."