In what is now the most deadly day since the beginning of Hamas's six-week-long "March for Return" demonstrations back in March, The Palestinian Health Ministry said the death toll from Monday morning's "terrible massacre" in Gaza has risen to 41 – with more than 1,700 wounded.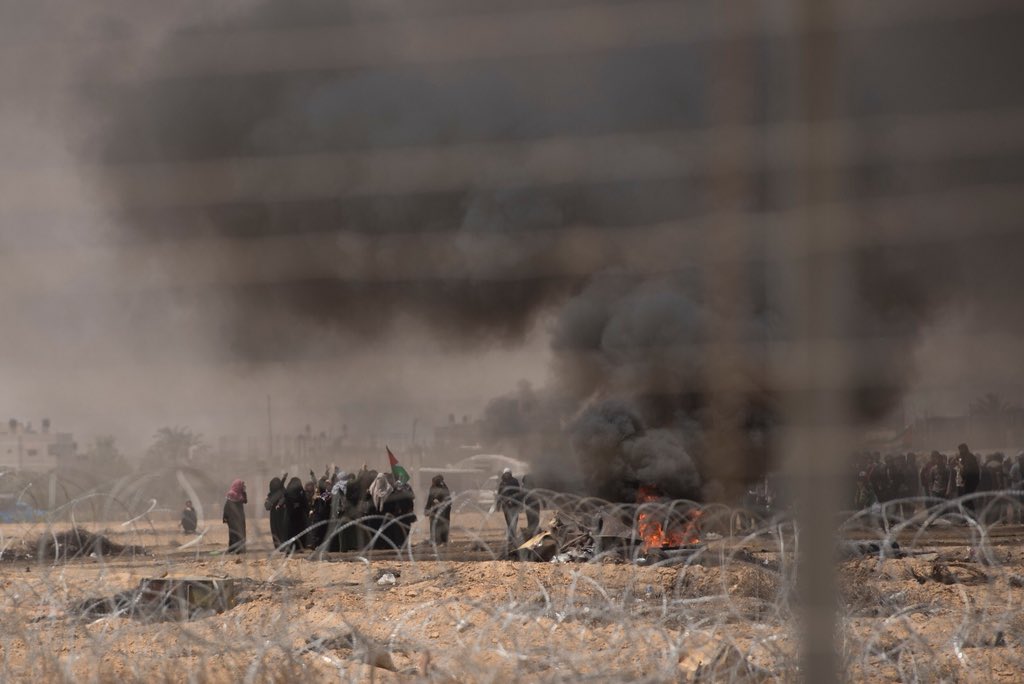 According to RT, which translated the announcement, the wounded include 74 children and 23 women, while a 12-year-old and 14-year-old were counted among the dead.
They also issued a revised estimate of 35,000 for the number of protesters who gathered along 10 areas at the Gaza border fence.
Live bullets caused most of the injuries, while some 320 people were hit with teargas. The health ministry said Israel was deliberately targeting emergency health services and journalists, who were clearly marked.
Meanwhile, the IDF said fighter planes targeted Hamas outposts near the village of Jabalya after Israeli soldiers said they were fired on in the area.
The death toll could still rise, the ministry said.