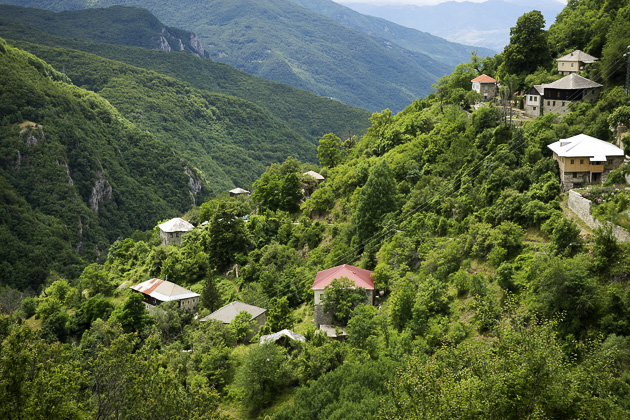 Do not sell your land in western Macedonia, warns journalist Velinovska in an editorial for Dnevnik.
When the braindead Murtino messiah visited Prilep from all cities to promote his idea that he will make the albanian language official in Macedonia, most people laughed. While we laughed at the latest shining stupidity from SDS' ballist, we forgot that criminals don't need a rational reason to go through with their plans – says Velinovska in her column.
The Tirana platform is really more of a formal cover for an open occupation of Macedonia. The taking over of Macedonia's central Government is now complete, although that has been more or less complete since the Przino Agreement.
The real work begins now, says Velinovska. You can't occupy a territory unless you own the territory.
Xhaferi was a precedent, which will be repeated over and over at a local level. Village and city councils can illegally elect anyone to be in charge of their community now that the central Government is essentially under their control – says Velinovska.
The CIA, through State Department's OTI has been very active in western Macedonia for at least three years. Following the "Xhaferi-procedure", they will install their own mayors which will begin the "democratic" exodus of Macedonians who own the majority land across western Macedonia. The CIA and their European gangsters aided by albanian proxies will try very hard through all sorts of aggression to evict Macedonians from their land offering them little to no money. How this ended in Kosovo and Metohija we already know, and it's happening in western Macedonia.
Velinovska urges Macedonians, not just not to sell their land, but if they have the opportunity to purchase more land.
Western Macedonia is by far the most beautiful part of the country and is also the richest with unlimited supplies of fresh water, natural and mineral resources. It's the reason why it's being targeted.