Macedonia's quisling government junta has resorted to using shock grenades against old ladies and fired rubber bullets at protesters who gathered in front of Parliament this evening to oppose the treasonous agreement Zaev signed with Greek PM Tsipras.
To disperse the protesters, the police unexpectedly threw two dozen shock grenades, some of which landed in the lap of 70 year old ladies.
Several journalists were also attacked by police for filming with their cell phones.
Massive protest is required to overthrow this quisling Government. You don't protest peacefully against criminal Government junta who is firing rubber bullets at old ladies because they dared to show up to protest.
Protesters hit with rubber bullets.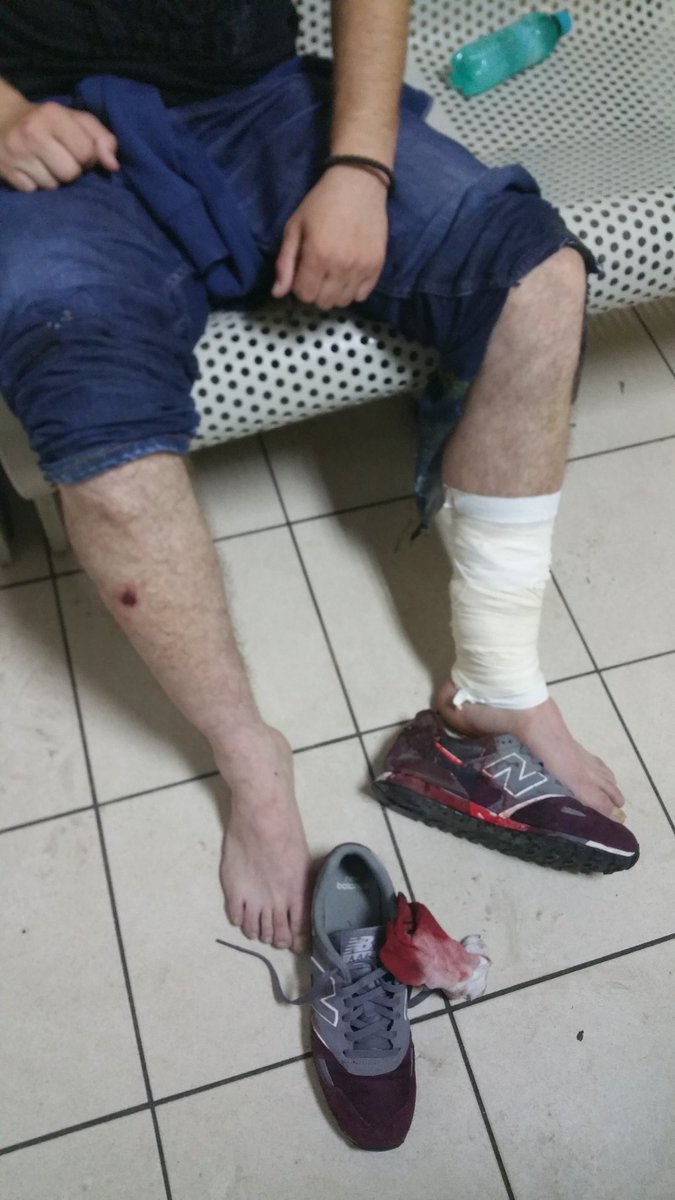 Arresting a journalist….
Апсење на новинар на "Инфомакс"

Posted by infomax.mk on Sunday, June 17, 2018