Macedonia's corrupt Court system in Skopje (dubbed the Swarovski court due to the ease with with judges are bought) ordered more than 200 years for the 15 defendants in the large case against opposition officials and activists over the April 27 2017 Parliament incident. Former Interior Minister Mitko Cavkov was sentenced to 18 years in prison, along with protest activists such as Jane Cento, who received 15 years in prison.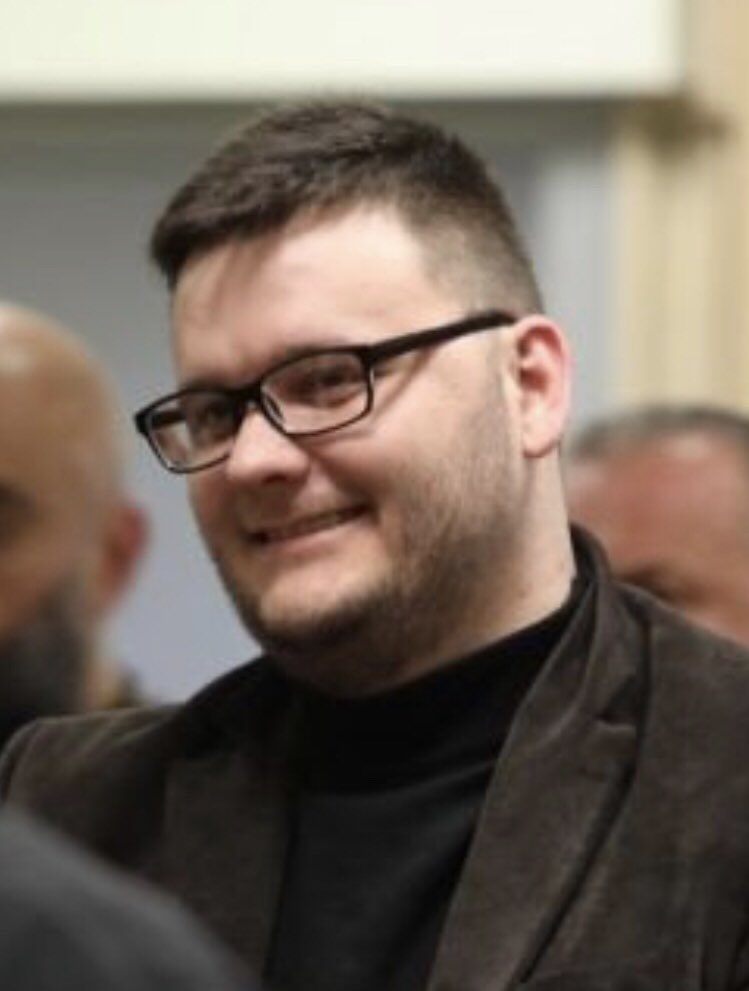 Upon hearing the verdict Macedonian patriots Chento and Igor Jug smiled and yelled "Airlija, Da zivee Makedonija" – something Macedonians said when imprisoned by the Ottomans. Chento also refused to accept the Court's document of his verdict because it contained the word "North".
Judge Dobrila Kacarska released only opera singer Igor Durlovski due to pressure from several foreign Embassy not to jail a famous opera singer. He was one of the protest organizers and refused the offer of amnesty.
Police officials Mitko Pesov, Dusko Lazarov and Goran Gosevski – Levi were sentenced to 15 years in prison each. The prosecutors accused Cavkov and the other police officials of failure to stop the chaotic disturbance in the Parliament which was caused solely by the Zaev led SDS and DUI. Other sentences, handed to participants in the protest, ranged from 7 to 15 years in prison.
Zaev's controlled Courts used this trial to go after political opponents and blackmail three members of Parliament – Krsto Mukoski, Saso Vasilevski and Ljuben Arnaudov – who were also charged with "terrorism". The three negotiated pardons in exchange for their votes in favor of changing the name of the country.
Several other opposition members of Parliament also received pardons even though they refused to vote the way the Government requested them to, and one of them, Ljupco Dimovski, later faced re-arrest on a different politically motivated charge.
Several of the organizers of the protest which turned violent when the protesters were provoked by SDS and their DUI coalition partner which staged a coup in an effort to illegal elect a Parliament Speaker, also received pardons, but the most prominent of them – opera singer Igor Durlovski – refused the offer. Durlovski and the other organizers – director Boris Damovski, actor Vlado Jovanovski and social media personality Bogdan Ilievski shared a photograph with a comment "brother for life" before the expected sentencing.
Even as the trial was nearing its end, Ruskoska expanded the list of those charged with "terrorism" to include former Prime Minister Nikola Gruevski, former Speaker Trajko Veljanoski who was deposed by SDSM and DUI and Janakieski and Ristovski.
Those who refused amnesty also include Jane Cento, the heir to the family name of Macedonian World War Two commander and first President Metodija Andonov – Cento, who was also persecuted by the Communist regime after the war. Jane Cento was recently also attacked in prison, by prison guards whose job is to protect inmates.
Since taking over the Government, Zaev staged a series of other high profile trials of political opponents, but this "terrorism" case was by far the largest, given the number of defendants and its political ramifications.