Roughly a year ago, Zaev successfully fractured BESA, replaced Kasimi with his deputy which resulted in a lawsuit by Bilal Kasimi with the Courts eventually siding with him and putting him back at the helm of his party. Today, Kasimi is negotiating with the man who illegally replaced him over whether to give him the necessary votes to rename Macedonia.
Remember the fake "name negotiations" over the creation of a document drafted by the US State Department years before Zaev took office?
Deja-vu all over again. Macedonia is the land of perpetual theater and circus combined into one. Supposedly Zaev doesn't have 80 MPs (81 are actually needed). The Murtino hoof is negotiating really hard with BESA's leader, the dozen cameras present at the meeting were meant to relay this to us. Kasimi has allegedly requested that the word Macedonian be removed from "Macedonian citizenship". But, of course. We'd request that both words be removed just to add to the drama.
The hoof and Kasimi couldn't agree during their fake meeting… and have scheduled another meeting for Monday… the tension, the drama… it's all there. Welcome to Macwood!
MINA's Pero Stamatovski says Besimi is trying to get a phone call from the US Ambassador Jess Baily, so he can brag to his friends he spoke to the Macedonian Governor before he gives the votes to Zaev.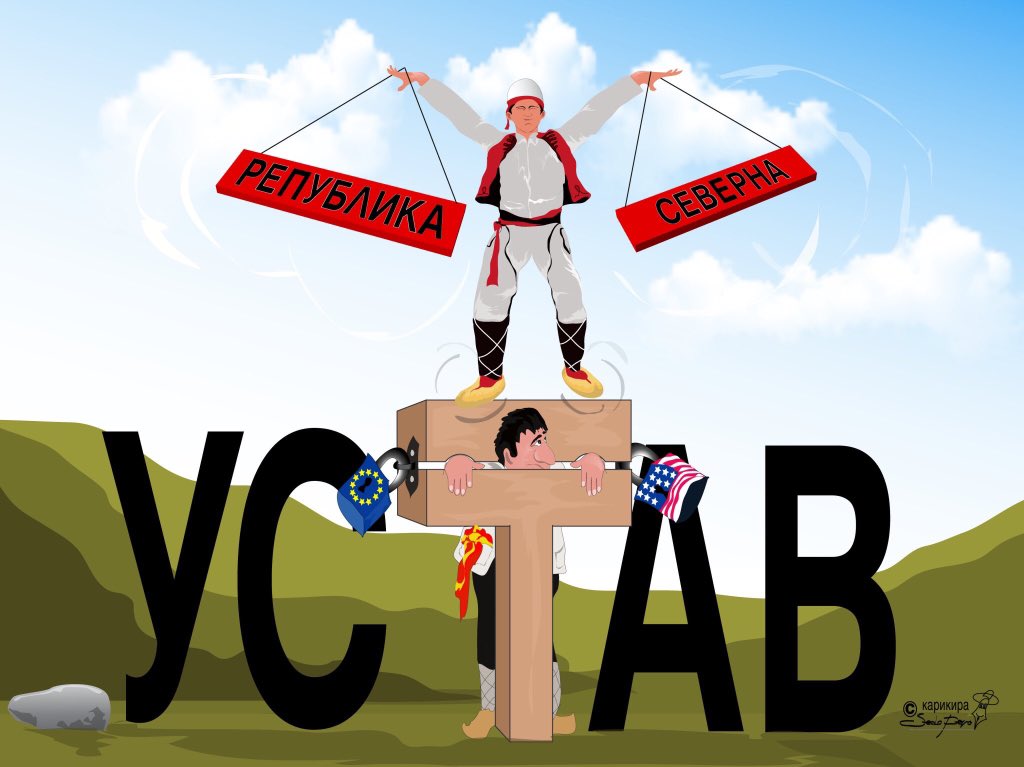 Very seldom people see this much theater even though no one has purchased a ticket.