In many Western countries, it's easy to take press freedom for granted.
Instances of fake news, clickbait, and hyper-partisan reporting are points of consternation in the modern media landscape, and can sometimes overshadow the greater good that unrestricted journalism provides to society.
Of course, as Visual Capitalist's Nick Routley notes, the ability to do that important work can vary significantly around the world. Being an investigative journalist in Sweden comes with a very different set of circumstances and considerations than doing the same thing in a country such as Saudi Arabia or Venezuela.
Today's map highlights the results of the 2020 Global Press Freedom Index, produced by Reporters Without Borders. The report looks at press freedom in 180 countries and territories.
A Profession Not Without Its Risks
Today, nearly 75% of countries are in categories that the report describes as problematic, difficult, and very serious.
While these negative forces often come in the form of censorship and intimidation, journalism can be a risky profession in some of the more restrictive countries. One example is Mexico, where nearly 60 journalists were killed as a direct result of their reporting over the last decade.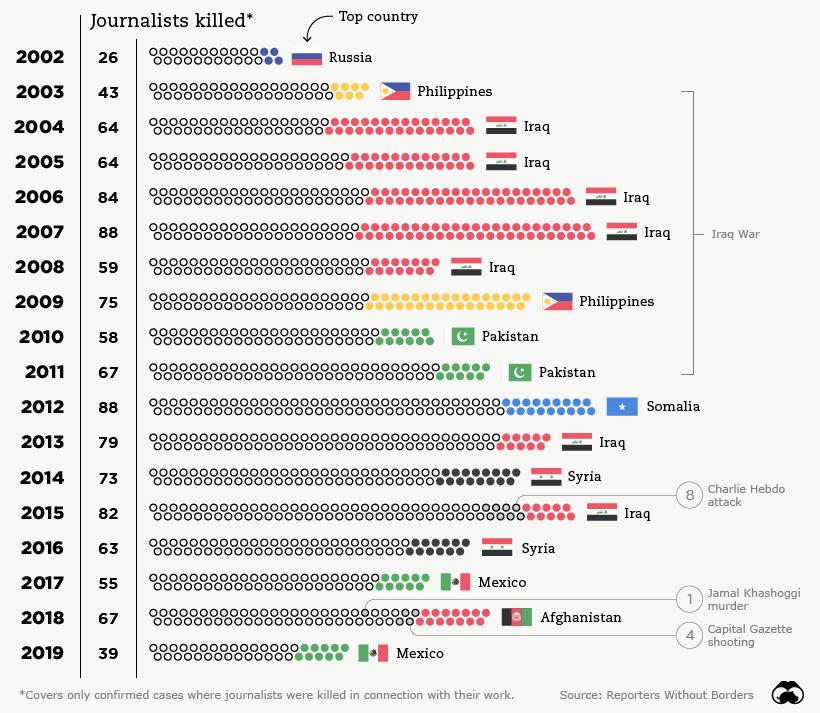 There is good news though: the number of journalists killed last year was the lowest since the report began in 2002.
Even better, press freedom scores increased around the world in the 2020 report.
Press Freedom: The Good, The Bad, The Ugly
Here are the scores for all 180 countries and territories covered in the report, sorted by 2020 ranking and score: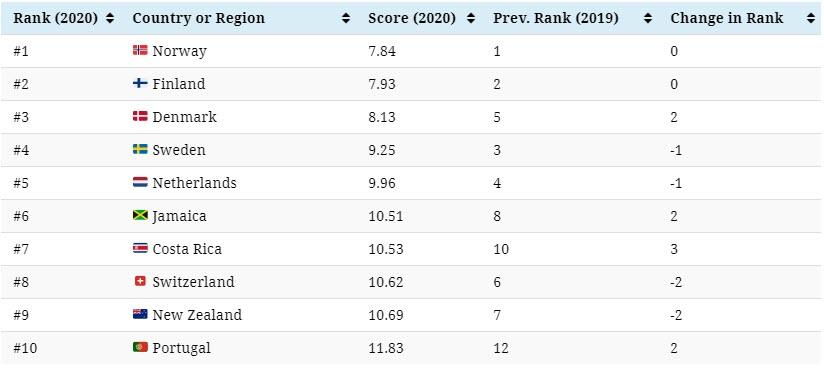 Macedonia is ranked 92nd on the index, while in comparison Slovenia is 32nd for press freedom. Greece is 62nd, while Bulgaria (a member of the EU), is 111th with limited press freedom.