Seven friends bought a bus to travel all the way from Mexico to Russia 2018, but when personal circumstances stopped one of them from going, the others decided that Javi had to go to the World Cup one way or another.
In a plan hatched at the previous Mundial in Brazil four years ago, the friends bought an old school bus in Durango City, painted it in the national colors themselves, and shipped it all the way to Portugal, preparing to embark on a continent-wide journey.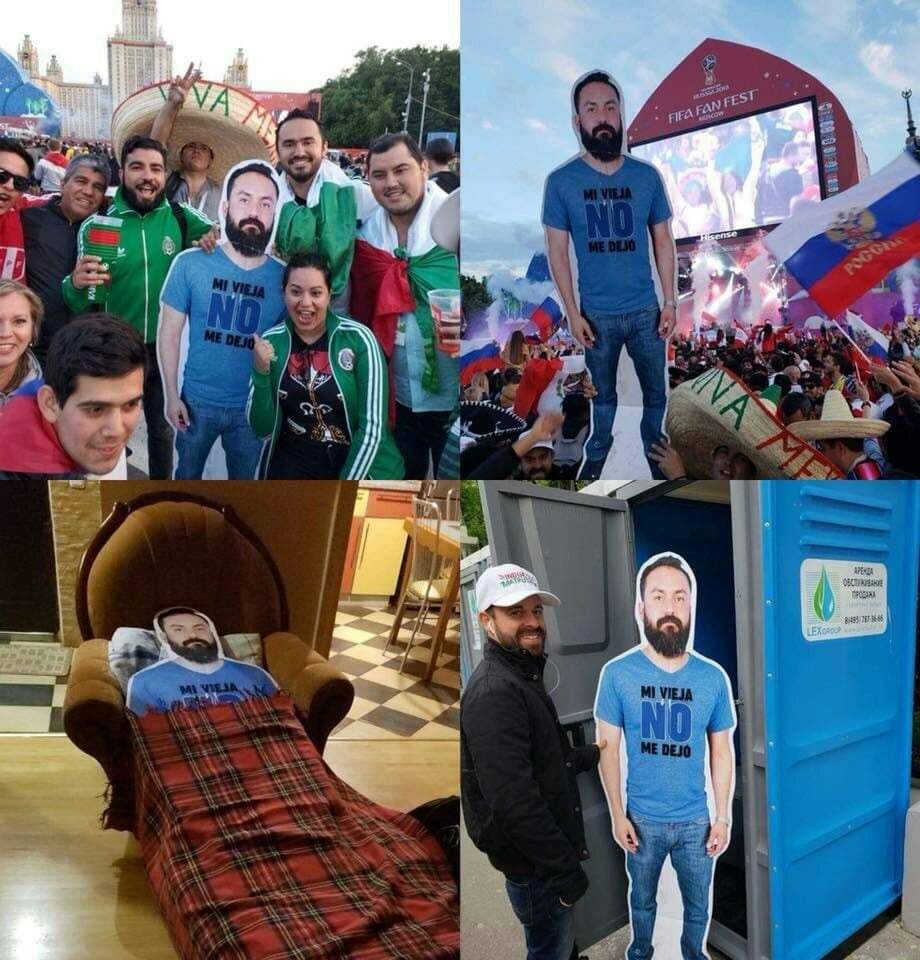 But as arrangements were being finalized in April, Javi pulled out – through a doleful Facebook post that has since gone viral.
"Javier told us 'My wife won't let me come' and so he couldn't join us, but we decided to bring him along without her permission," the group who have called themselves Ingue su Matrushka posted on Facebook. "The truth is he is having an awesome time."
So through Amsterdam's bars, and Berlin's raves, the groups have brought along with them a life-sized cut-out of Javi, his patented excuse printed on his chest.
Cardboard Javi has drunk countless pints of beer, deejayed, tended bar, drove the bus, and once appeared to have passed out, a sombrero next to him.
The group's antics have grown so popular that by the time they arrived in Moscow, the bus was greeted by a small crowd of their countrymen – one of the biggest foreign contingents at Russia 2018. Perhaps ironically, after all that effort, Ingue su Matrushka have so far failed to actually get any tickets for their team's matches, despite their best attempts. But judging by their photos, the celebration of Mexico's win over Germany was just as jubilant on the streets, as it was inside the Luzhniki Stadium, and El Tri's own footballing adventure is still only just beginning.