Having failed to lock down TikTok, Microsoft took charge of Merger Monday in what was otherwise a dismal trading session, when it announced it would drastically expand its games business with the acquisition of ZeniMax Media, the parent company of Bethesda Softworks – the largest privately-held game developers and publishers in the world – for $7.5 billion in cash. Bloomberg reports the deal is expected to close sometime in the second half of 2021 and have an insignificant impact to non-GAAP operating income in 2021 and 2022.
The deal will allow Microsoft's Xbox to have direct ownership to top-selling games, including "Fallout," "The Elder Scrolls," "Doom," "Quake," "Wolfenstein," "Prey" and "Dishonored." Microsoft will also integrate Bethesda's franchises to its Xbox Game Pass cloud-based service, which has about 15 million subscribers.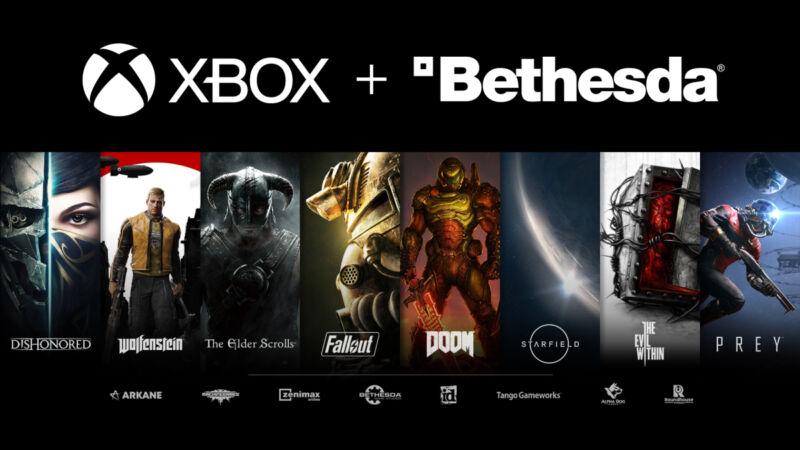 The acquisition is expected to boost Microsoft's creative studio teams from 15 to 23. The deal is three times bigger than Microsoft's largest game acquisition, "Minecraft," in 2014 for $2.5 billion. 
According to CEO Satya Nadella the deal will allow the company to control more of the gaming market worldwide.
"Gaming is the most expansive category in the entertainment industry, as people everywhere turn to gaming to connect, socialize and play with their friends," said Nadella. "Quality differentiated content is the engine behind the growth and value of Xbox Game Pass—from Minecraft to Flight Simulator. As a proven game developer and publisher, Bethesda has seen success across every category of games, and together, we will further our ambition to empower the more than three billion gamers worldwide."
Phil Spencer, executive vice president, Gaming at Microsoft, said, "This is an awesome time to be an Xbox fan. In the last ten days alone, we've released details on our two new consoles which go on pre-order tomorrow, launched cloud gaming in Xbox Game Pass Ultimate, and now we're making another investment in the most critical part of our strategy: the games."
ZeniMax CEO Robert Altman said both companies had worked together for decades.