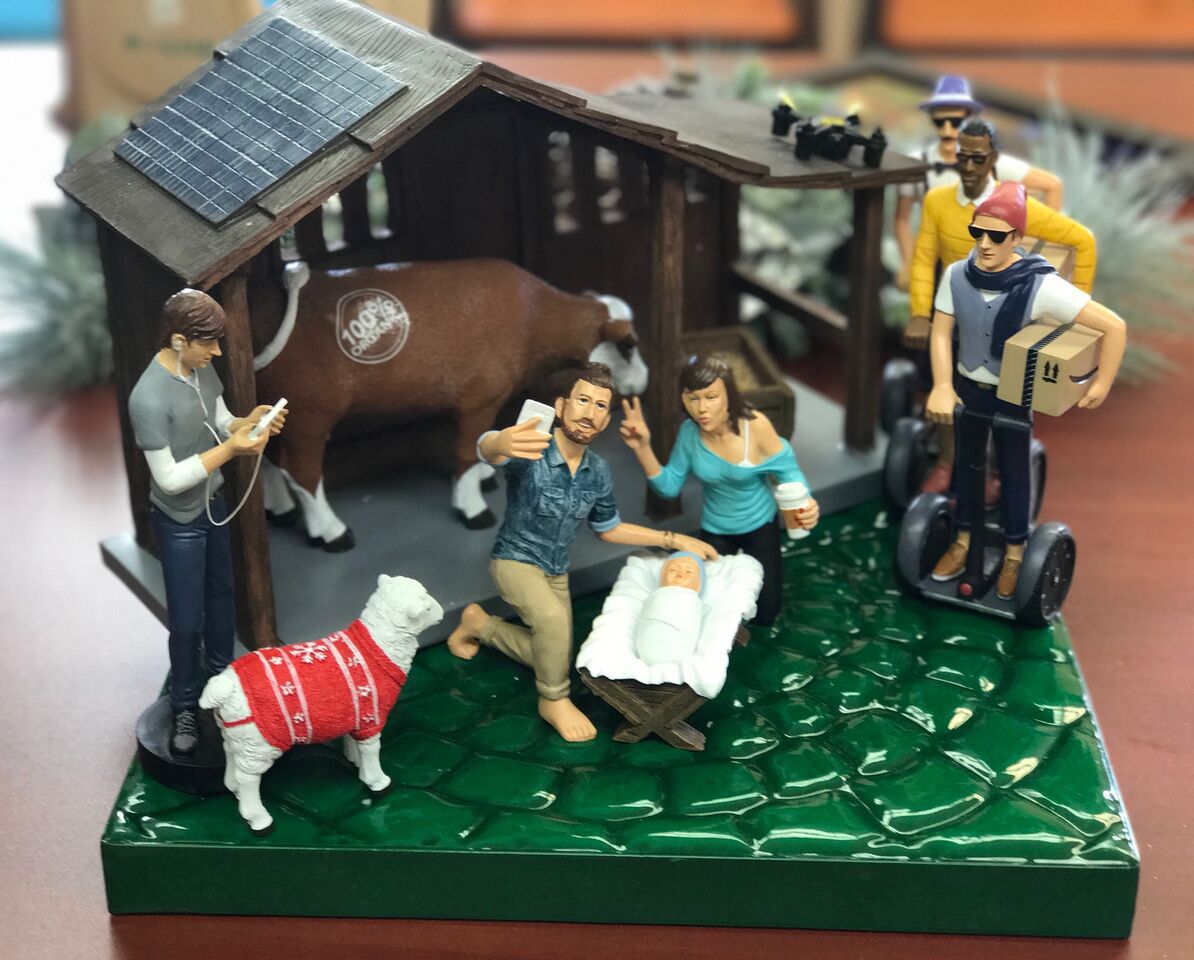 "Why does Mary have a coffee in her hands?"
The question comes from an incredulous kindergartner from Notre Dame Academy standing eye-level with one unusual Nativity scene.
"That is our hipster Nativity," says Monsignor John Myler, rector of the Cathedral of St. Peter in Belleville, Illinois.
Myler points out the details to a group of students: There's Mary and Joseph taking a selfie with baby Jesus in the manger, the three wise men on Segways carrying Amazon Prime boxes, and the "100 percent organic" cow eating gluten-free feed.
The Nativity is just one of about 60 that will be on display in the "Nativities From Around the World" exhibit at the Cathedral of St. Peter through Tuesday.
"Each culture and each time assimilates the story of the birth of Christ to itself," said Myler, who oversees the display. "Not every Nativity set depicts the year 1 A.D. in Bethlehem. Some are in Renaissance clothing, some are in tribal clothing, and of course this year we have the hipsters. It's the same idea."
The Nativities come to the cathedral through a partnership with the University of Dayton's Marian Library that curates a collection of more than 3,500 Nativities from more than 100 countries.