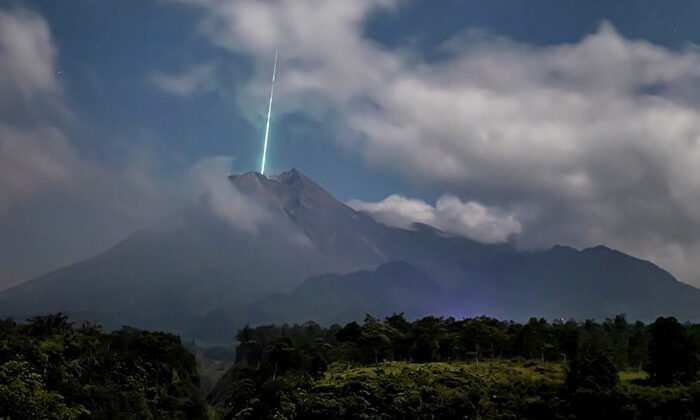 An Indonesian photographer recently captured a stellar streak of light, alleged to be a meteor, on camera in the skies above Mount Merapi volcano on the island of Java.
Gunarto Song, a travel and landscape photographer, visited the site on the night of May 28 to capture photos of the mountain under the light of the full moon.
It was during this excursion that he captured a photo of the shooting star appearing to drop right into the volcano crater—a cosmic hole in one.
"At first that night I just wanted to capture the moment of a photo of Mount Merapi under the light of the full moon," Song told The Epoch Times.
"And in the end [I] got a moment of a light falling around the top of the volcano, which has been confirmed by the competent authorities, allegedly a meteor that fell."
Song used a speed 4s, ISO 2000, F4.5 and a focal length 39mm to produce the amazing shot.
CCTV cameras around the mountain reportedly captured footage of the falling meteor.