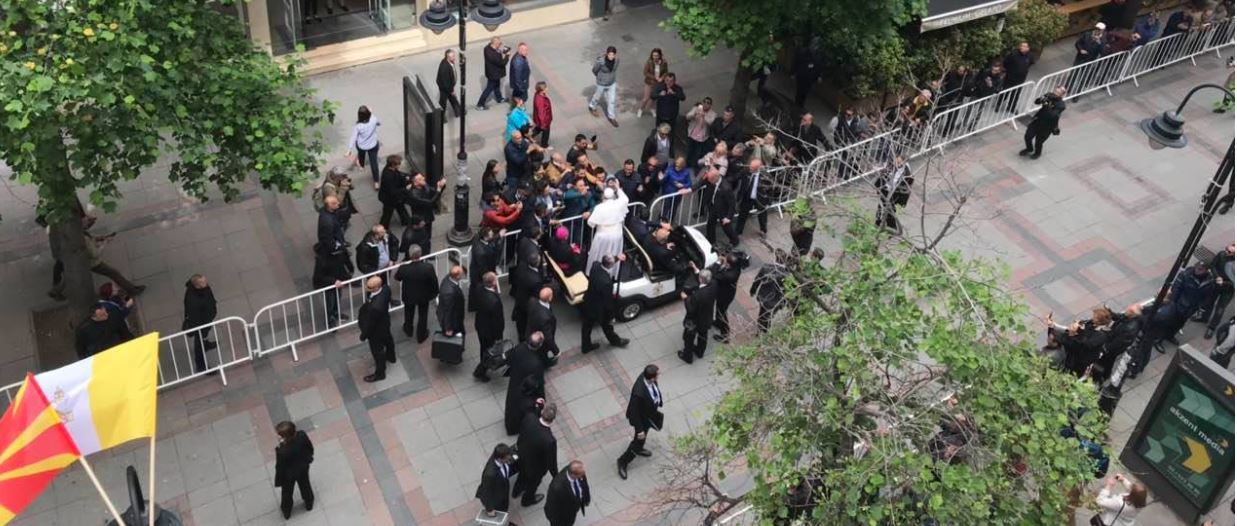 Pope Francis visited Macedonia today, the land where Christianity started. But you wouldn't know it, because he never mentioned the country. Reciprocity arrived swiftly as there was an astonishing lack of people to welcome the "father" of all Catholics.
The ratio between security personnel and actual well wishers was 3:1. The Pope came on invitation by Gjorgje Ivanov. He had previously visited Sofia, Bulgaria.
MINA finds the emptiness downtown Skopje was filled with catholics from Croatia and Albania who came to greet the Pope in addition to the 100s of security personnel from Italy and Macedonia wearing civilian clothing.
Pope Francis didn't forget to sell the crazed liberal agenda to flood Europe with Muslim migrants. He asked "your country" for compassion and to accept as many migrants as we can.