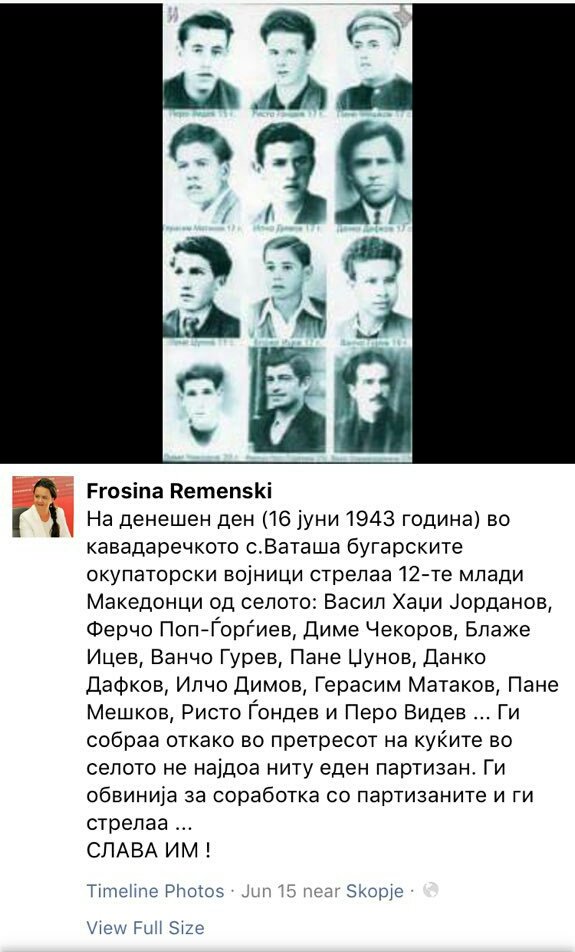 Here is high ranking SDS official Frosina Remenski's tweet marking the anniversary of the killing of 12 Macedonians in Vatasha (Kavadarci), by Bulgarian fascists in 1943.
Of course, mocking followed as her party leader Zoran Zaev has vowed to change history books, to make the two countries with common history. The new history books will have the Macedonian jews winning vacation trips to Treblinka.
Is her tweet the reason why she is not a Minister in the new SDS Government? She was a Minister of Social Work in the interim Government, yet she lost her post a month later.