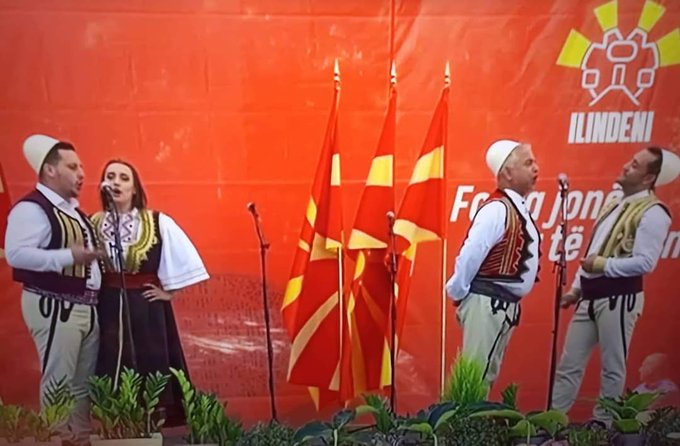 Scandal after scandal in this year's marking of Macedonia's national holiday, Ilinden.
If you expected traditional Macedonian dances during Ilinden as it always has been the norm, you'd be wrong. UCK songs and Albanian dances and folklore were on center stage.
The SDSM was unable to get the proceedings going due to being constantly drowned in boos. Macedonia's State TV MTV decided to play very loud music as Kovachevski made his way on Mechkin Kamen. Despite MTV's efforts, everyone were able to hear the boos and the words "traitor" echoing in the field.
Being beloved by the people, the SDSM set up barricades to keep the people at bay, specifically tried to make sure their boos were could not be heard. The first photo below is how Ilinden was celebrated in Macedonia, and the second is how is celebrated in the North.
Kovachevski was guarded by 1,000 policemen, majority of whom were in civilian clothing.