SDSM MPs can't catch a break… There is a fierce competition among SDSM MPs who would take the title for dumbest person in Macedonia.
Snezana Kaleska Vanceva was no different.
She went to Sweden, and met with a Ukrainian official, took a photo and embarrassed herself on her FB account by not knowing who she had met with.
MP Vanceva emphasized in her post that the man she met with Oleksandr Turchinov has been temporarily the president of Ukraine. The man she met with was actually Ruslan Stefanchuk, the speaker of Ukrainian Parliament.
No one knows why are SDSM MPs making this European trips, more often than not, they don't know who they are meeting, or why are they there in the first place.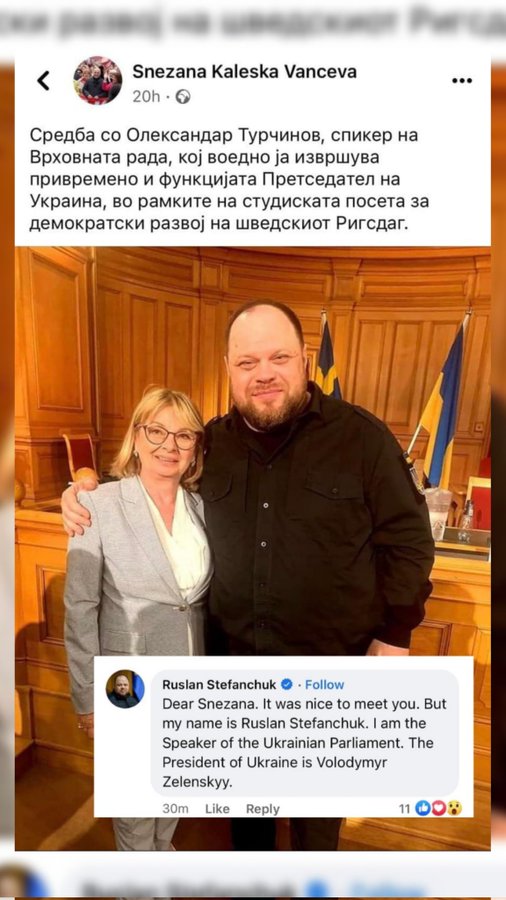 Here is Snezana Kaleska Vanceva pictured with Barack Obama.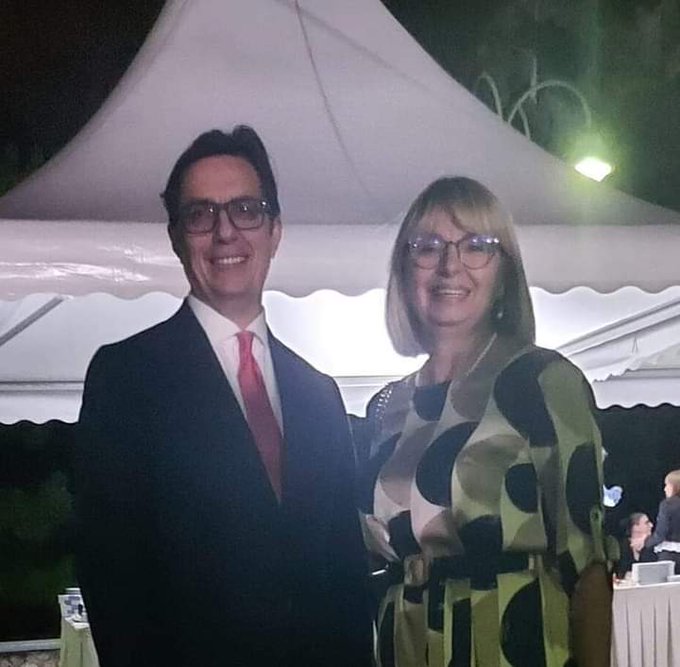 Meanwhile SDSM continues improving the signage across the country. Here is their latest work: