Baily's headless chicken welcomed spare tires earlier today. And yes, at first we thought it must be a piece by the Onion, but sadly, it isn't.
Sekerinska was on site to welcome a truck of spare tires, saluted them and wished them well in the North.  So this is where the 1.4B euros went that's unaccounted for? Spare tires. Photo op in front of spare tires.
Sekerinska will remain on site to welcome 2 pliers, a wrench and 9 screws.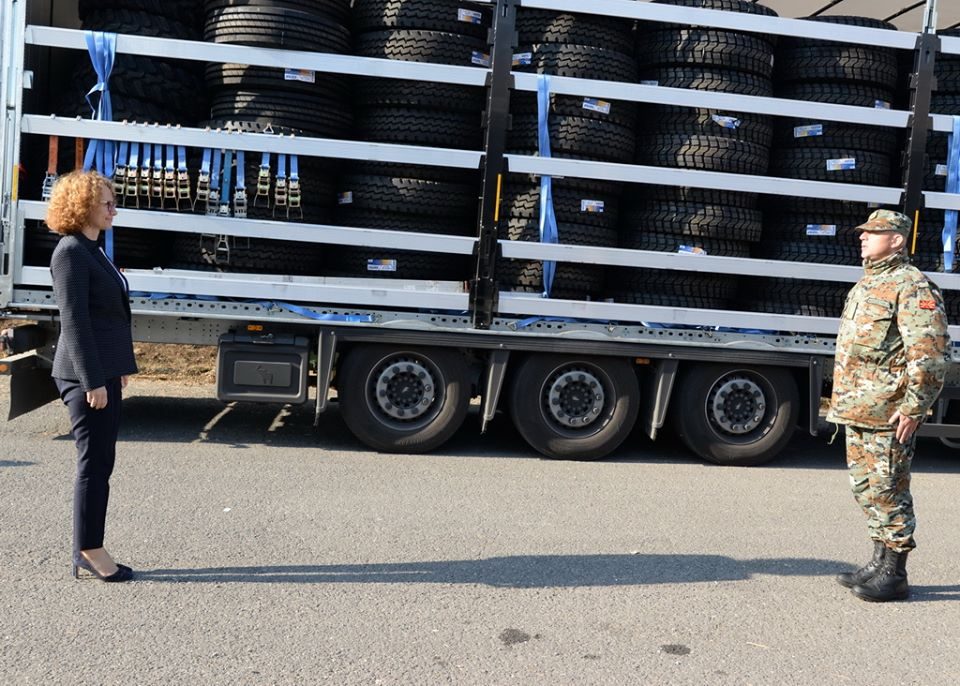 Army general shows Sekerinska the tire that will help speed up the country's name change. You see this one, that's the one…
Panche Angelov.
Remember this man. Received a 4 year jail sentence for doing the right thing and trying to remove Sekerinska's bad hairdo in Parliament. Angelov is our hero.