New information on the "Empire" case, according to which special investigators of the SPO office have found huge financial assets in Cypriot based accounts.
Criminals protecting criminals
According to information that appeared in the public domain this afternoon, after the discovery of the SPO, Zaev has scrambled to deprive the SPO from further investigating the case by petitioning the Supreme Court to block the SPO on the grounds that it started the "Empire" case outside of its legal window, which expired back in 2017. In other words, the SPO can work on all other cases that it started after 2017, but not on the "Empire" case due to its massive implications.
How did Mijalkov, Kamchev and company stashed away €1 Billion euros in Cyprus?
MINA finds there are two forces within the SPO, on one side is Janeva and on the other is Fetai and Lenche Ristovska. Due to the huge sums of money discovered in Cyprus, and the pressure from Zaev to bury their findings, there is now friction at the SPO.
Zaev's plan is very simple. Take the case from the SPO and give it to public prosecutor Jovevski who will simply ignore the findings, just as he's done with the Referendum fraud and all criminal activities tied with the SDS leadership.
Update: Hari Kostov and Komercijalna Banka were behind the wiring of these funds to Cyprus. This case is quite complex, with now Komercijalna Banka and Makpetrol being blackmailed by one wing at the SPO to give way to Zaev's family's hostile takeover of Macedonia's largest oil company Makpetrol. This can be done if Komercijalna activates the leases on Makpetrol's loans. Apparently, Zaev's brother, Vice Zaev has had his eye on taking over Makpetrol for some time.
Initially, Mijalkov and Kamchev were blackmailed by Zaev's attorney Filip Medarski and US Embassy operative turned "SPO advisor" David Stephenson who sought millions of euros in bribes regarding the "Empire" money laundering and theft. This ties with Mijalkov going out of his way to recruit DPNE officials to vote in Parliament to rename the country. This was part of the blackmail. Mijalkov served the interests of the US Embassy in an effort to shield the bank accounts in Cyprus.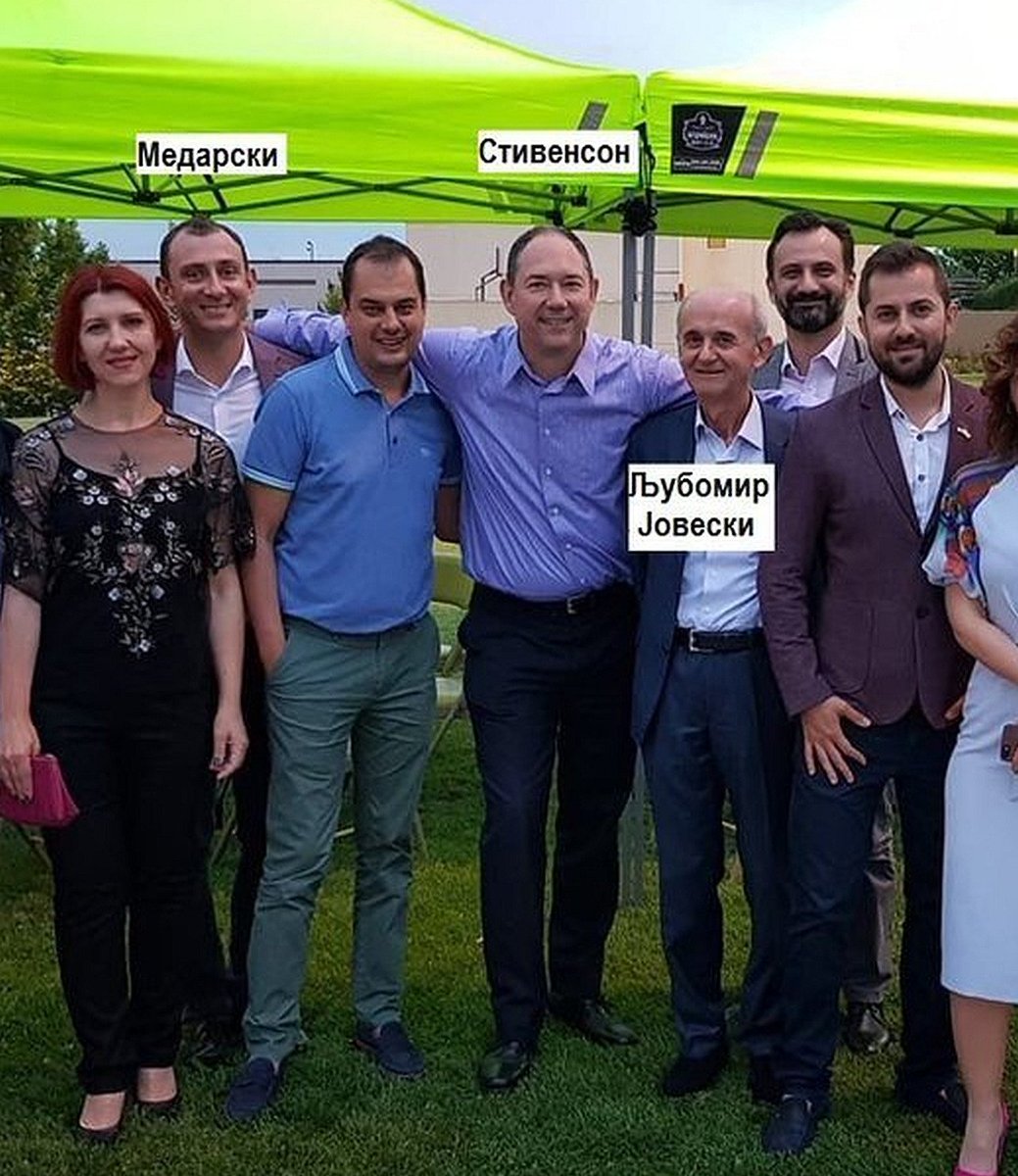 Now a word on Zaev's attorney. If the name Medarski is familiar to you, it should be. Filip Medarski's mother, Elica Medarski works as a prosecutor at the High Prosecution Office in Skopje. His wife is a judge at Skopje Court 2.  The father of Medarski's wife, Riste Spasov is the Court's Secretary. Filip Medarski's sister, Ana, on the other hands is in charge of all suits against Macedonia in Strasbourg.
Filip Medarski has quite good control of Macedonian Courts, his entire extended family are judges and state prosecutors.