As record breaking heat swept across Western Sydney on Sunday, it took with it 'thousands' of bats who melted in the sweltering conditions.
A critical portion of Campbelltown's flying fox colony died from the heat, as surging temperatures left many dead on the ground and still suspended among the trees.
Heartbreaking photos of the death toll were shared online by volunteer groups Wires and Help Save the Wildlife and Bushlands, who tried desperately to save as many lives as they could.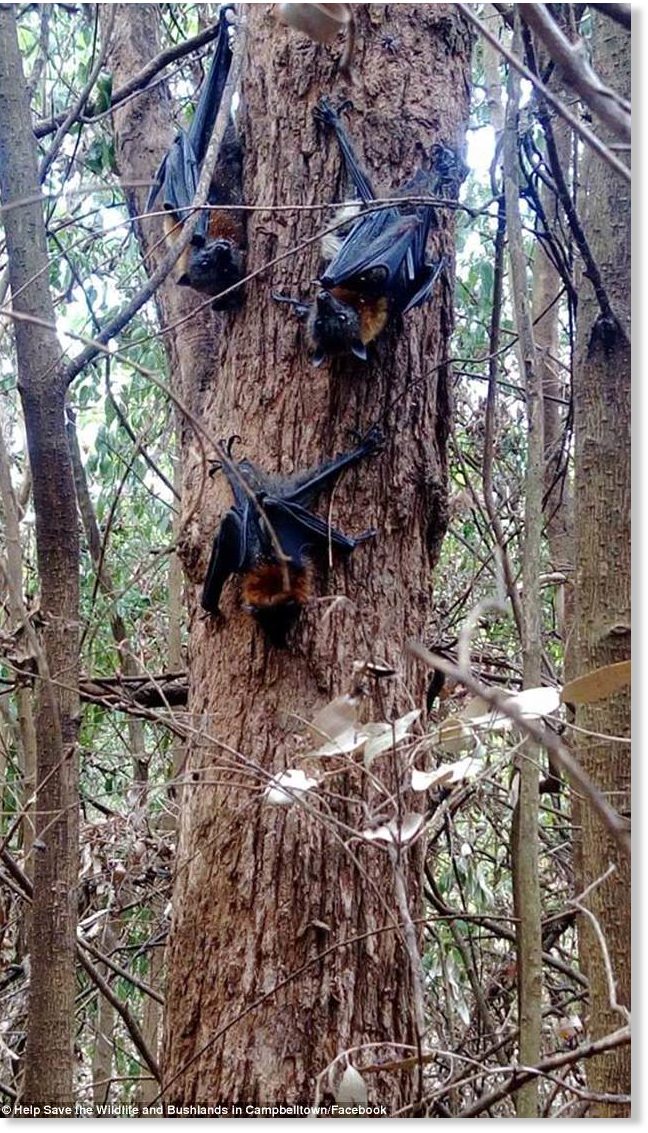 As parts of the state became the hottest place on earth Sunday, rescuers from North Western Sydney Wires worked tirelessly alongside Sydney Wildlife volunteers.
But unfortunately for hundreds – potentially thousands – of bats, their help came a little too late.
'Heat stress sadly claimed the lives of many hundreds of young flying-foxes at Campbelltown yesterday afternoon and the camp at Parramatta Park was also impacted,' a Facebook post from Wires read.
'The efforts of our volunteers yesterday was both heroic and heartbreaking . In extremely trying conditions they worked tirelessly to provide sub-cutaneous fluids to the pups that could be reached and many lives were saved but sadly many were lost too.'
'Hundreds of mainly young flying-foxes were lost to the heat yesterday and the final count could run to thousands. Without the commitment of such a dedicated team of WIRES volunteers there is no doubt the death toll would have been much higher.'
An inconclusive count of hundreds of lost lives made it a 'very tough and very sad day' for rescuers, who also suffered through the extreme heat, which peaked at 45C.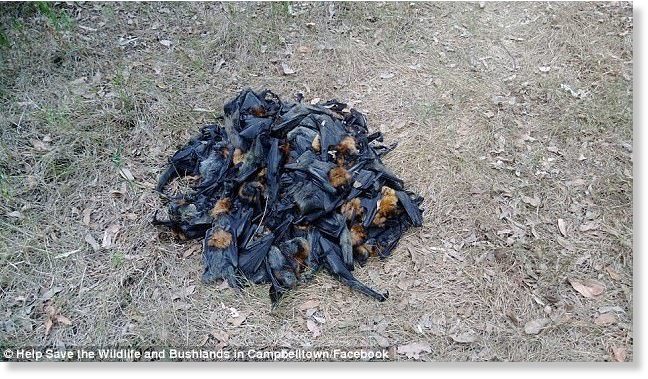 Selfless efforts of volunteers were praised by fellow animal-lovers in the comment section.
'Thats heartbreaking…thank you to all you guys who were out there in the heat yourselves to help them,' someone wrote.
'Thank you to all who helped and attended this terrible situation on these truly gorgeous creatures,' another added.