Scuffles broke out between opposition and riot police after protesters forced their way into the offices of a public broadcaster in Belgrade, demanding they be put on air. Police resorted to force to evict the crowd.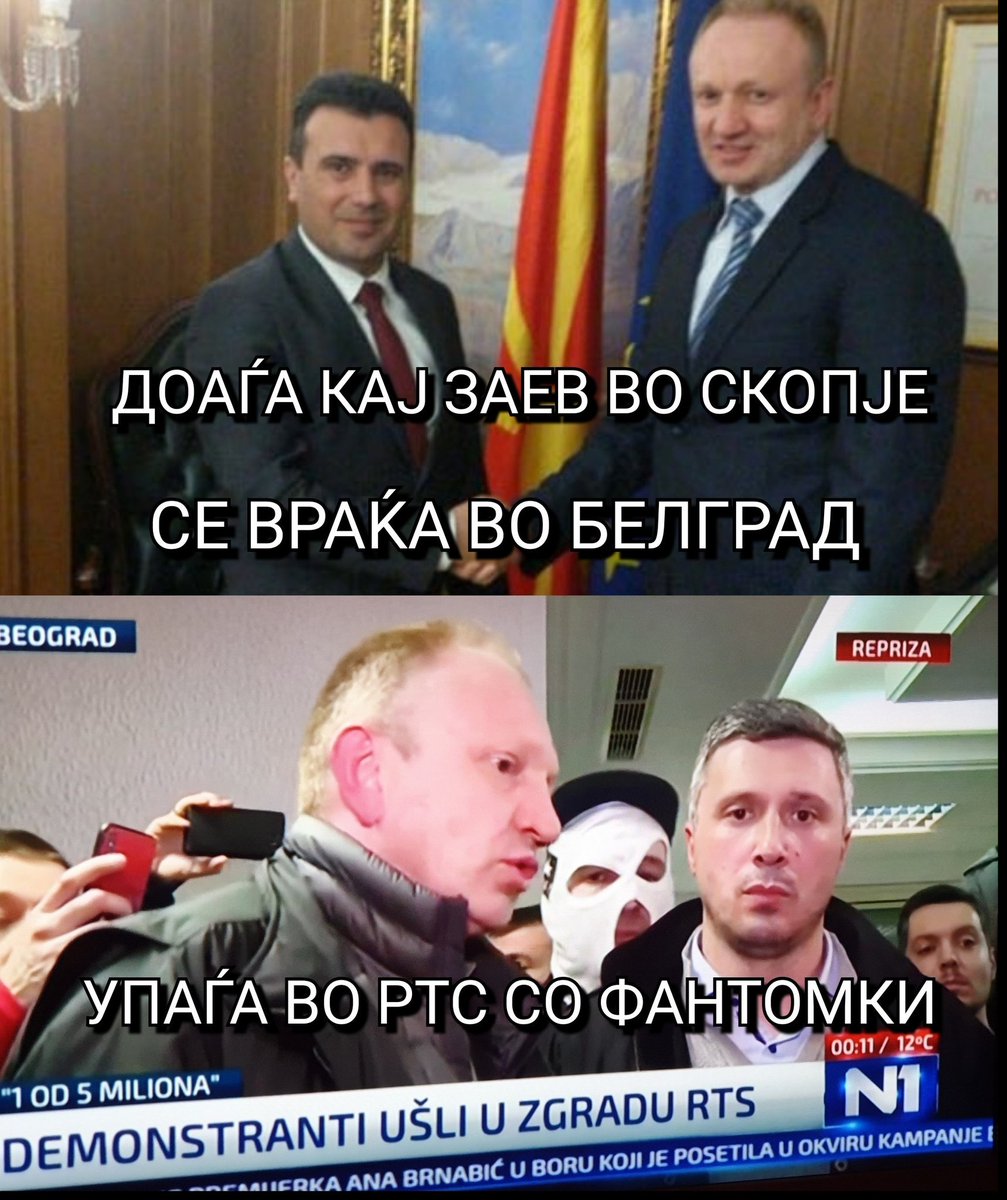 Protesters against the government of Serbian president Aleksandar Vucic stormed the headquarters of the country's public broadcaster RTS on Saturday evening. Tensions were running high early in the day when huge crowds of opposition activists swarmed the streets to march to the RTS offices to allegedly call for more press freedom.
Inside Serbian public broadcaster RTS, riot police are now forcefully expelling anti-govt protesters from the premises.

More footage on our feed.#1od5miliona pic.twitter.com/U9KJBQr6n3 — Balkan Insight (@BalkanInsight) March 16, 2019
These protests come after the Serb opposition leader Djilas made frequent stops in Skopje to meet with Zaev and reps of the US Embassy. MINA has reported for nearly a year that Serbia is next for a 'regime change' orchestrated by Washington. All meetings and the overall planning for this operation are taking place in Skopje. The protesters initially planned to stage a 2-hour sit-in in front of the building housing. However, the situation soon spiraled out of control. While they were chanting slogans outside, a group of protesters led by the leader of right-wing Dveri party Bosko Obradovic and his ally, prominent oppositional politician Dragan Djilas, stormed the officers, occupying several floors.
Izvlace jednog po jednog iz RTS-a #1od5miliona #PočeloJe pic.twitter.com/yJHwIEuKcE

— #1od5miliona (@STOPkrvavim) March 16, 2019
As the opposition attempted to take over the state TV, riot police blocked entrances to the building, preventing more people from sneaking onto the premises while calling on the activists hunkered down inside to come out voluntarily. The protesters inside, however, were adamant about not going anywhere until they were given airtime. Speaking to the media before the events took a violent turn, Obradovic insisted he would not resist when police come to remove them.
"We won't resist. We are not here for any kind of violence,"
Obradovic said, as reported by local media. But when riot police moved in, Obradovic called on fellow protesters to defy police orders and close their ranks. Videos have surfaced on social media showing police rounding up protesters and dragging them from the building, as they put up a fierce resistance.