Lets all congratulate Vucic for willing to stand next to Zaev even if it's for a donation. For nearly a year now, no European politician has been willing to meet with Zaev, certainly not for a photo op. Who wants to take a photo with a known criminal?
Meanwhile, here is how vaccines arrive in Zimbabwe…
And here is how vaccines (vaksajns for SDSM readers), arrive in Northistan.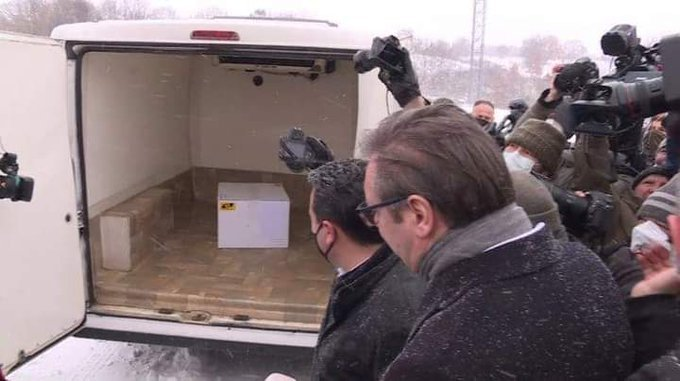 Photos don't do justice…
Meanwhile…