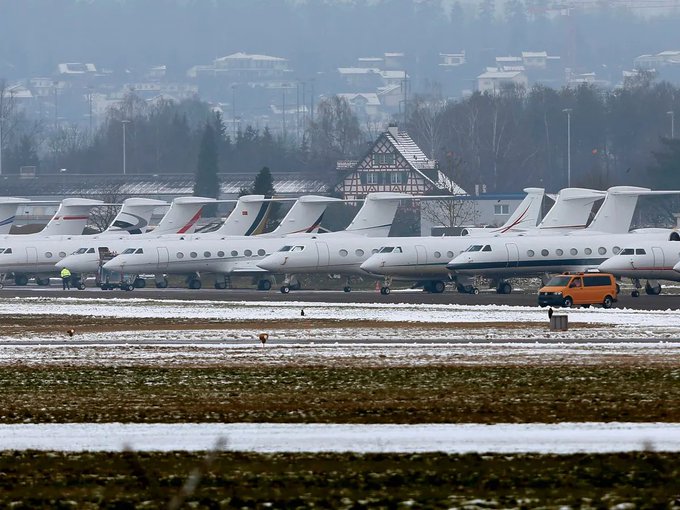 New analysis commissioned by Greenpeace International shows that 1,040 private jets flew in and out of airports serving the Swiss mountain resort of Davos during the week of the 2022 World Economic Forum (WEF), causing CO2 emissions from private jets four times greater than an average week.
Klara Maria Schenk, transport campaigner for Greenpeace's European mobility campaign, said:"The rich and powerful are swarming to Davos to discuss climate and inequality behind closed doors using the most unequal and polluting form of transport: private jets."
"Private jets must be consigned to history if we are to have a green, just and safe future for all. So-called world leaders must lead by example and ban private jets and useless short-haul flights," added Schenk.
Private jets are not regulated in the EU, even though they are the most polluting mode of transportation on the planet per passenger kilometre.
According to a study by Transport & Environment, private jets are 5 to 14 times more polluting than commercial planes (per passenger), and 50 times more polluting than trains. In 2018, 50% of all aviation emissions were caused by only 1% of the world's population.
It's the same people who did this…