Welcome to Statecraft.mk, a money laundering cartel co-founded by Zaev's attorney Filip Medarski and US Ambassador's #1 enforcer David Stephenson. The company was registered in Macedonia by a Serbian attorney and well known Soros activist Marina Marash.
It's very unusual that a Serbian attorney, known for running the logistics of Soros funded Serbian colored 'revolution' is registering a company in Macedonia for Medarski and Stephenson. Knowing that OTI's David Stephenson is getting quite active in Serbia as well…how many firms has she registered in Belgrade for these two?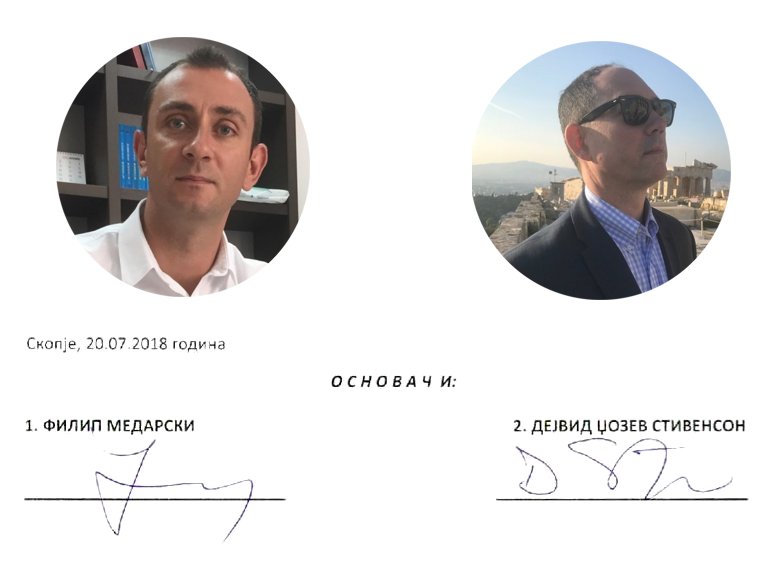 The company was founded under the name "BSG Consulting", with employees listed Marina Makendzieva who has already removed her "LinkedIn profile" (was active yesterday), she works for the US Embassy, Valon Saracini (DUI Economy minister 2011-14) and Nurhan Izairi.
Statecraft.mk has also removed their website (was active 20 minutes ago) and replaced it with "under construction" banner. There appears to be a good deal of panic among the owners at BSG Consulting. Why suddenly delete a website if you're clean? Could it be because in the past 12 hours multiple Macedonian analyst have pointed the finger towards the "dynamic duo" for racketeering businessmen and officials across the country?
However, thanks to technology, you can't delete it all, here is the archived version of their website here.
Namely, Medarski and Stephenson's firm offer the following services:
Shaping public opinion
Assistance in dealing with Macedonian Courts
Assistance for foreign and local companies in dealing with Govt and Courts
MINA finds, Medarski and Stephenson's BSG Consulting is in fact a money laundering and racketeering firm who have siphoned off millions of Euros from blackmailing businessmen, companies and individuals in Macedonia.
Medarski is Zaev's attorney with strong ties to corrupt Courts; his entire family is employed at various Skopje Courts as judges and prosecutors.
Stephenson though officially no longer listed as US Embassy operative, still works for the State Department's OTI division. In addition, though a foreign citizen (and enemy operative) he is employed as adviser to the illegal SPO and has access to tens of thousands of recorded conversations of Government officials and businessmen!
Stephens takes these conversations and approaches businessmen and Government officials, extorts huge money by blackmailing them. Stephenson's partner, Filip Medarski then steps in and promises if they pay, he will make sure the Courts drop or significantly lower the charges/sentencing, depending how much money they can cough up.
Quite the "consulting" business BSG is running.