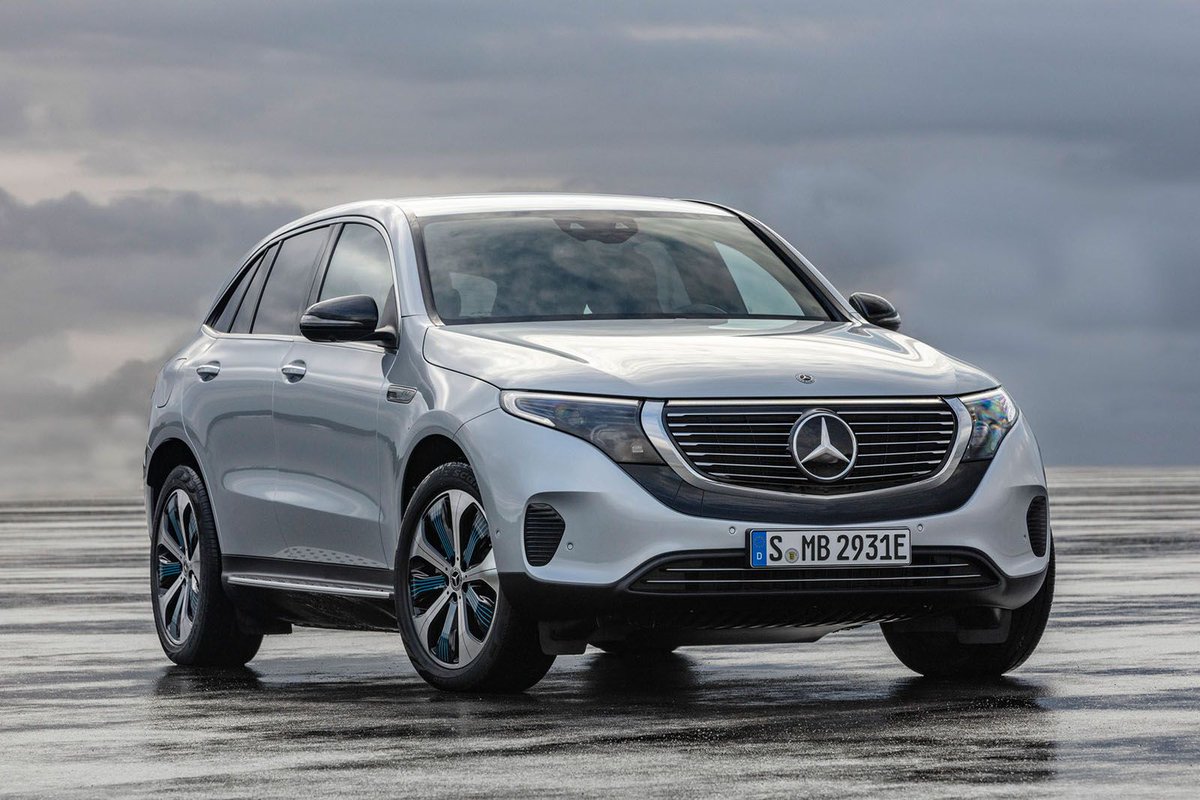 Mercedes showed on Tuesday how it is "aggressively" gunning for top spot in upscale battery cars market currently dominated by Tesla, as it unveiled the EQC, its first fully electric car, at an event in Stockholm.
The event marks the start of the German onslaught against the American upstart and showcased a SUV with a 450 kilometer range, distinctively full-width rear light and clean-cut interiors that Mercedes hopes will find favor with luxury customers and tech-savvy millennials alike.
Daimler aims to have up to 10 electrified car variants by 2022, a target reiterated on Tuesday by Daimler CEO Dieter Zetsche, who hopes the EQC and its other electric cars will account for 15-25 percent of its sales by 2025.
The Germans are now introducing their Tesla fighters as consumers are beginning to adopt electric cars on a larger scale, driven by regulations that are making their diesel-guzzling variants more expensive and electric cars becoming cheaper and easier to own.
Fielding questions about whether the company could launch more variants as the electric market explodes, Zetsche said that the planned 10 electric variants would already allow Daimler to cater to 60 percent its relevant electric cars market.
"My understanding is, when we're listening to the public and our competitors, that (our targets) are aggressive side rather than the defensive side," he told reporters.
Tesla has had virtually no competition up to now, which has allowed it to easily become the frontrunner and persuade early adopters to pay a premium for an all-electric car from a relative unknown, with no quality track-record or physical dealerships for servicing and support.
But the German carmakers have a century of manufacturing behind them, with sterling brands and an existing customer base in the millions and their new variants are about to hit the market as Tesla faces questions about its ability to generate cash and manage the scaling of its production.
Zetsche said on Tuesday that Tesla would be a competitor to the Germans in the electric cars market as the company had been "very successful in the price bracket they were addressing".