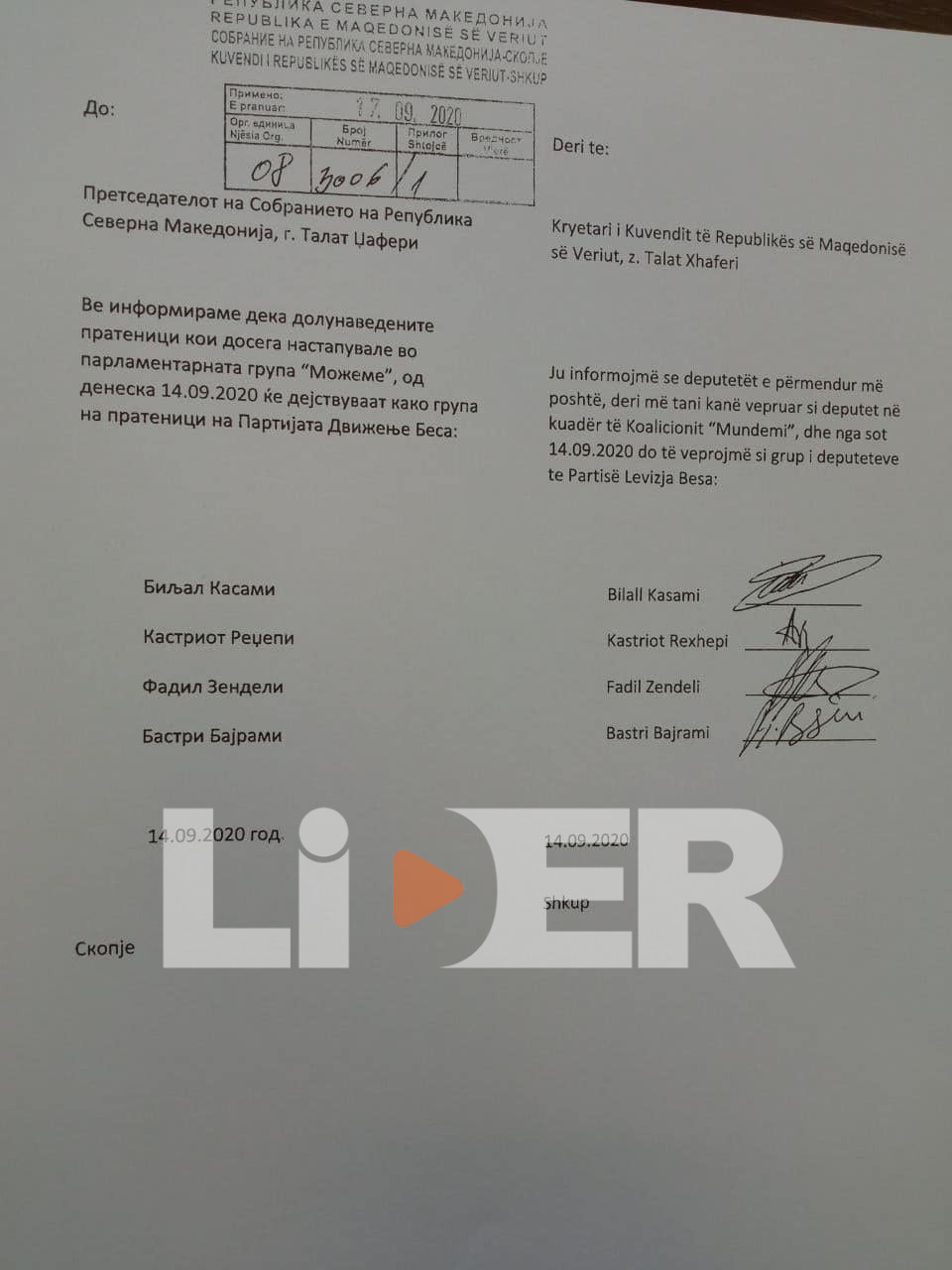 This means that now the SDSM went down from 46 to 42 MPs as BESA were "integrated" into the SDSM during the fraudulent elections.
The "ex" communists were taken for a ride by BESA. It used them to get 4 MPs in Parliament, and then simply separated from them.
It also means, the DPNE sellouts are now the largest party in Parliament with 44 MPs.