The public prosecutor in the "Racket" case, Vilma Ruskoska, demanded that Boki 13 remained in detention because there was a risk of escape and said that another case would be launched against him. Ruskovska also demanded Katica Janeva to go into effective detention.
I know that you will continue my detention because that is what you were ordered. I can't wait for the other case to start, said Jovanovski, after which the judge asked the police to take him out of the courtroom.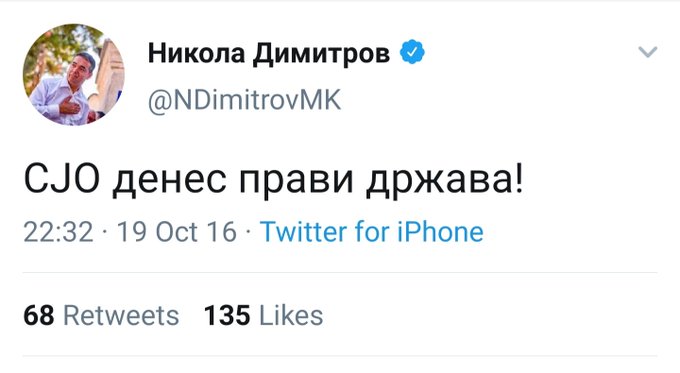 The Skopje court sentenced Bojan Jovanovski-Boki 13, the first defendant in the "Racket" case, to nine years in prison, while the second defendant, former special prosecutor Katica Janeva was sentenced to seven years in prison.
Macedonia's corrupt prosecution team lead by Vilma Ruskoska refused to review evidence such as text messages presented by Boki13 where the involvement of Zoran Zaev and his brother Vice Zaev in the racket case was evident.