Questions are being asked, and no answers are being given, as Canadian prime minister Justin Trudeau says he is self-isolating after testing negative of a covid19.
A rapid test confirms he is negative for the virus, making many Canadian questions the reason for self-isolation. Many suggested Trudeau, being the coward he is, is in fact hiding from the "freedom Convoy," a peaceful yet outraged demonstration across Canada with global support for the trucking community.
In a Tweet on Thursday, "My Rapid test result was negative". He will continue to isolate for five days, he said.
"I feel fine and will be working from home," Trudeau tweeted. "Stay safe, everyone — and please get vaccinated.
As you may have heard, the Trudeau government imposed a mandatory vaccine on truck drivers, a move the many in the economic and supply chain community call an insult to Canadian citizens.
The country has the second-highest inflation worldwide, while grocery stores are bracing for the impact of empty shelves. Many Canadians say that Trudeau's global trade and logistics policies are wreaking havoc in the country that is simply losing to Joe Biden and China.
Support for the trucking convoy protest is pouring in worldwide. Hundreds of truckers from the United States are slowly making their way to join the protests, while truckers from the Netherlands, Germany, Australia and many other parts of the world show their support for the organization online.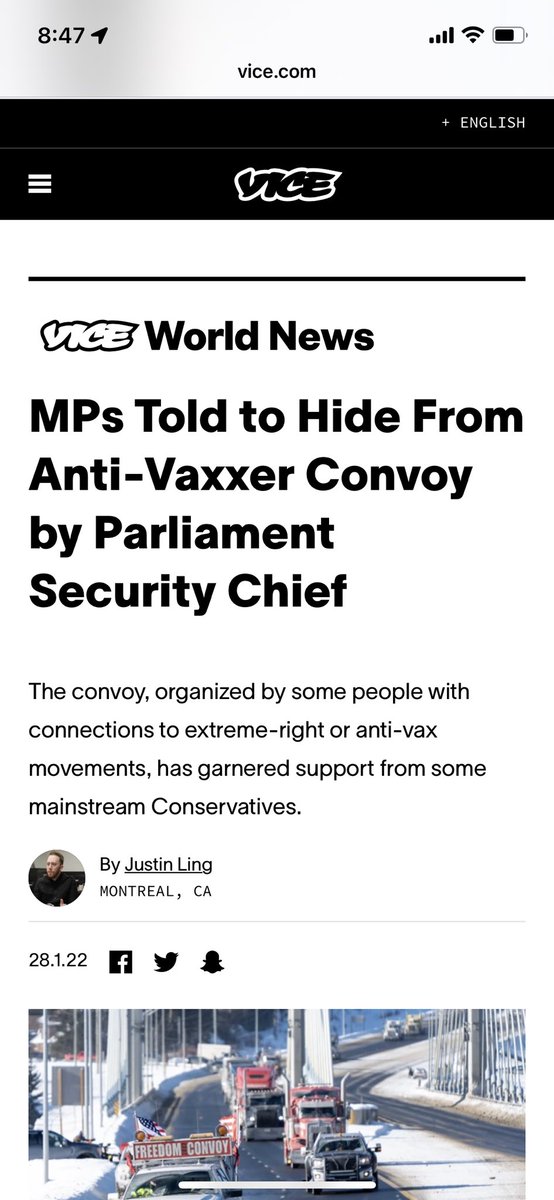 Conservative opposition leader Erin O'Toole remains silent as he tries to distance his party from the Freedom Convoy. The liberal media labels these peaceful protests as potentially dangerous and threatening.
While O'Toole's incredible lack of leadership is being questioned by conservative MP's, Another conservative politician is fighting back the Canadian mainstream media, Pierre Poilievre, PC MP, who has been serving since 2004, slammed the media for lying about the coverage of the freedom convoy, saying "when there's a left-wing protest on parliament hill we dont see the liberal media going through every single name of the people who attend to try to find one person that they can disparage the whole group with."