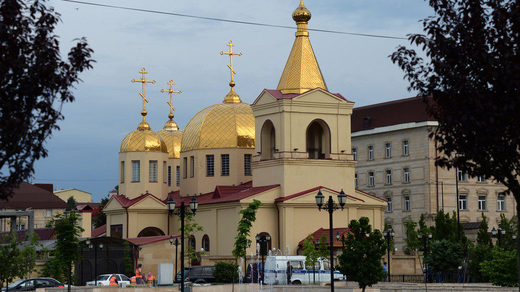 Islamic State (IS, formerly ISIS/ISIL) terrorist group has claimed responsibility for the Saturday attack on an Orthodox church in Russia's Chechen Republic, which left a worshiper and two police officers dead.
The terrorist group took the credit for the attack, issuing a statement through its online mouthpieces, the SITE Intelligence Group reported Sunday. Four terrorists, armed with blades, incendiary devices and guns, stormed the Church of Michael the Archangel in the Chechen capital, Grozny.
The attack was thwarted by the security forces which killed all the four attackers during a brief shootout. A worshipper and two police officers were killed during the attack. Both officers were deployed to Chechnya from the Saratov region.
Three of the attackers were identified as residents of the Chechen Republic, while the leader of the terrorist group was from the neighboring Republic of Ingushetia, according to the Chechen leader, Ramzan Kadyrov.
The attackers were aged between 18 and 19 years. The terrorists "received the order [to carry out the attack] from one of the Western countries," Kadyrov said, citing "intelligence data."