Macedonia's Constitutional Court begun the review of constitutional changes brought about by Zaev's criminal junta. The debate was among Constitutional judges on payroll of the US Embassy and judges Elena Gosheva and Jovan Josifovski who stated that constitutionally, Parliament does Not have authority to change the country's name.
Judge Elena Gosheva stated that two lawsuits of the legitimacy and legality of Parliament's undertakings must be taken into consideration, one by the WMC and the second by attorney Tome Todorovski from Sveti Nikole.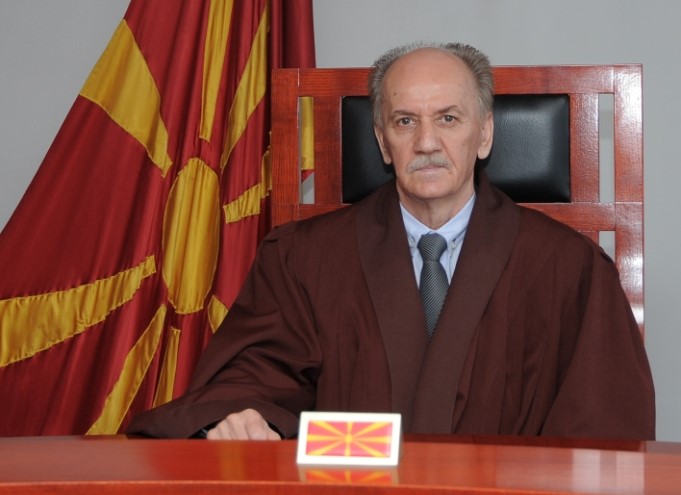 "In regards to Parliament, and the failed referendum nowhere it is stated that the country will change its name. The referendum question(s) did not specify a change of the country's name. Therefore, Parliament has no authority to change the country's name" stated Gosheva.
Constitutional judge Jovan Josifovski said there needs to be an investigation of why the Government opened the debate on Constitutional changes with only 80 MPs, when the Constitution calls for 81 MPs. "For years SDSM officials such as Stojan Andov and Tito Petkovski have stated 81 MPs are needed for 2/3rd majority to open any discussion on Constitutional changes. Then why was this done with 80? This is a serious problem" stated Josifovski.
We don't know why is "Constitutional" judge Jovan Josifovski quoting SDSM officials that 81 MPs are needed, when this Is Very Clearly Written In The Constitution. And yes, we're sending judge Josifovski a copy of the Constitution.
The Court stated they will decide on the legality of the Constitutional changes, however no date has been given for such a decision. Considering the same Court decided the illegal referendum was 'legal', the outlook isn't good considering judges like Osman Kadriu, Darko Kostadinovski, Naser Ajdari, Sali Murati and Vladimir Stojanovski are in Baily's pocket.