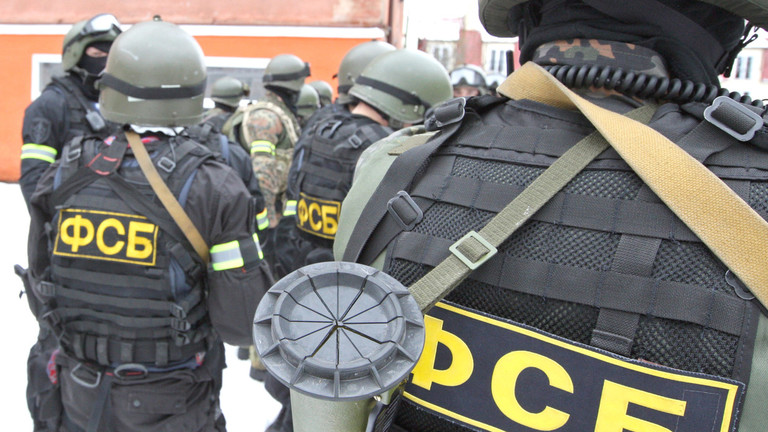 Kiev's operatives, who had crossed into Russia's Bryansk Region on Thursday, have been forced back into Ukrainian territory and hit with a "massive artillery strike," the Russian Federal Security Service (FSB) has said.
Earlier, the Russian military and security services reported that saboteurs had crossed into the Bryansk Region bordering Ukraine and launched raids on several local villages. At least two civilians were killed in those attacks, which also left a child injured, the local authorities said.
"In order to avoid civilian casualties as well as damage to civilian infrastructure, the enemy was pushed back to Ukrainian territory, where they were hit with a massive artillery strike," the FSB told the Russian media. "A raid by the Ukrainian nationalists in the Klimovsky District of the Bryansk Region has been thwarted." 
In a separate statement earlier the same day, the FSB said that a large number of explosive devices of various types had been found in the area. Bomb squads were deployed to disarm the explosives. Bryansk Governor Aleksandr Bogomaz also reported artillery and mortar strikes in the area.
Russian President Vladimir Putin branded the incident a "terrorist attack," calling people responsible for such acts "neo-Nazis and terrorists." He also suggested that those behind Thursday's raids might have also been behind the assassination of Russian journalist Darya Dugina, whose car was blown up near Moscow in August.