Arsenal playmaker Mesut Ozil has come under fire from some sections of football supporters for selecting Turkish leader Recep Tayyip Erdogan as his best man at his wedding to former Miss Turkey Amine Gulse on Friday.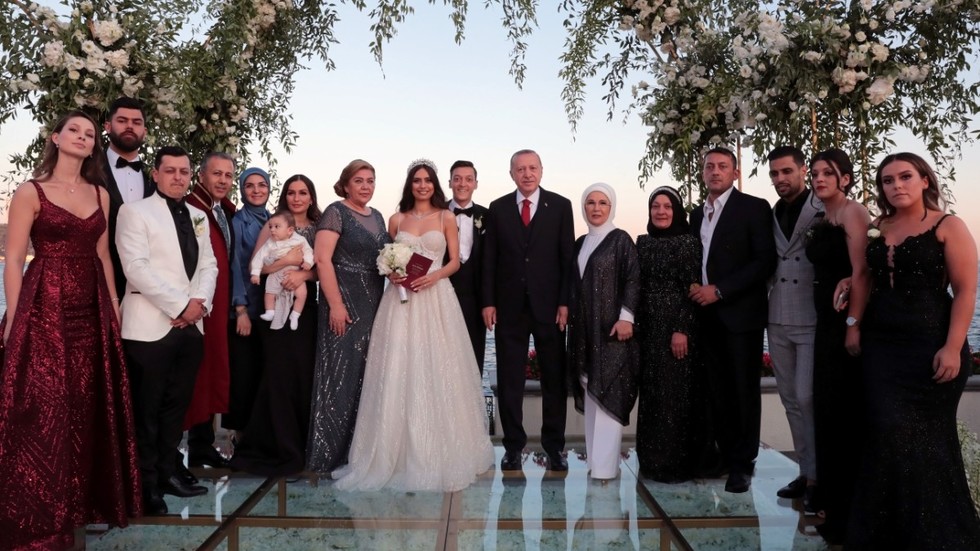 Ozil, who is of Turkish heritage but represented Germany during his career, caused a storm a year ago when he posed for photographs with Erdogan before last summer's World Cup in Russia.
The furor that followed prompted the 92-cap midfielder to retire from international football, claiming he experienced "racism and disrespect" in the wake of the images.
The player received more criticism in his homeland after he announced in March that he had asked Erdogan to be his best man in advance of his wedding to Gulse, whom he started dating in 2017. 
The controversy made it to the highest levels of government with Helge Braun, German Chancellor Angela Merkel's chief of staff, telling media outlet Bild that it "makes one sad" that Ozil would select Erdogan as his best man, particularly considering the reaction to last year's photographs.
Questions were asked in Germany as to where Ozil's loyalties lay, and this was only amplified as the defending champions crashed out in group stages last year.
Ozil announced his retirement from international football shortly after saying, "I am German when we win, but I am an immigrant when we lose," and that he "no longer want[ed] to wear the German national team shirt."