The CDU's brief moment of triumph on Tuesday has just been overshadowed by Germany's Greens, who have taken a 7 point lead in the upcoming Bundestag elections, which is set to begin on Sunday, Sept. 26.
The polls suggest that the Greens could be on their way toward winning their first Chancellorship.
While German political analysts warned that Europe shouldn't put too much stock in the poll numbers, since the Greens have a history of seeing support falter during the final weeks of a campaign, others pointed out that the poll serves to further underscore the CDU's crisis of identity heading into the post-Merkel area.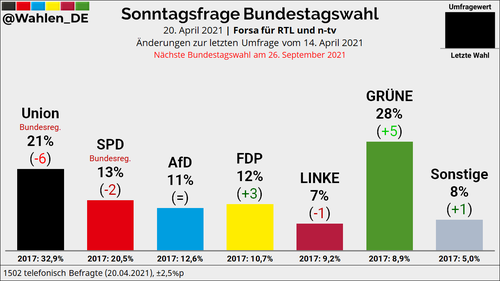 The Greens have a solid chance of forming their own government under the leadership of Baerbock, who proclaimed that the Greens under her leadership would "make politics for society at large." She has described her candidacy as "an offer, an invitation to lead our diverse, prosperous, strong country into a good future."