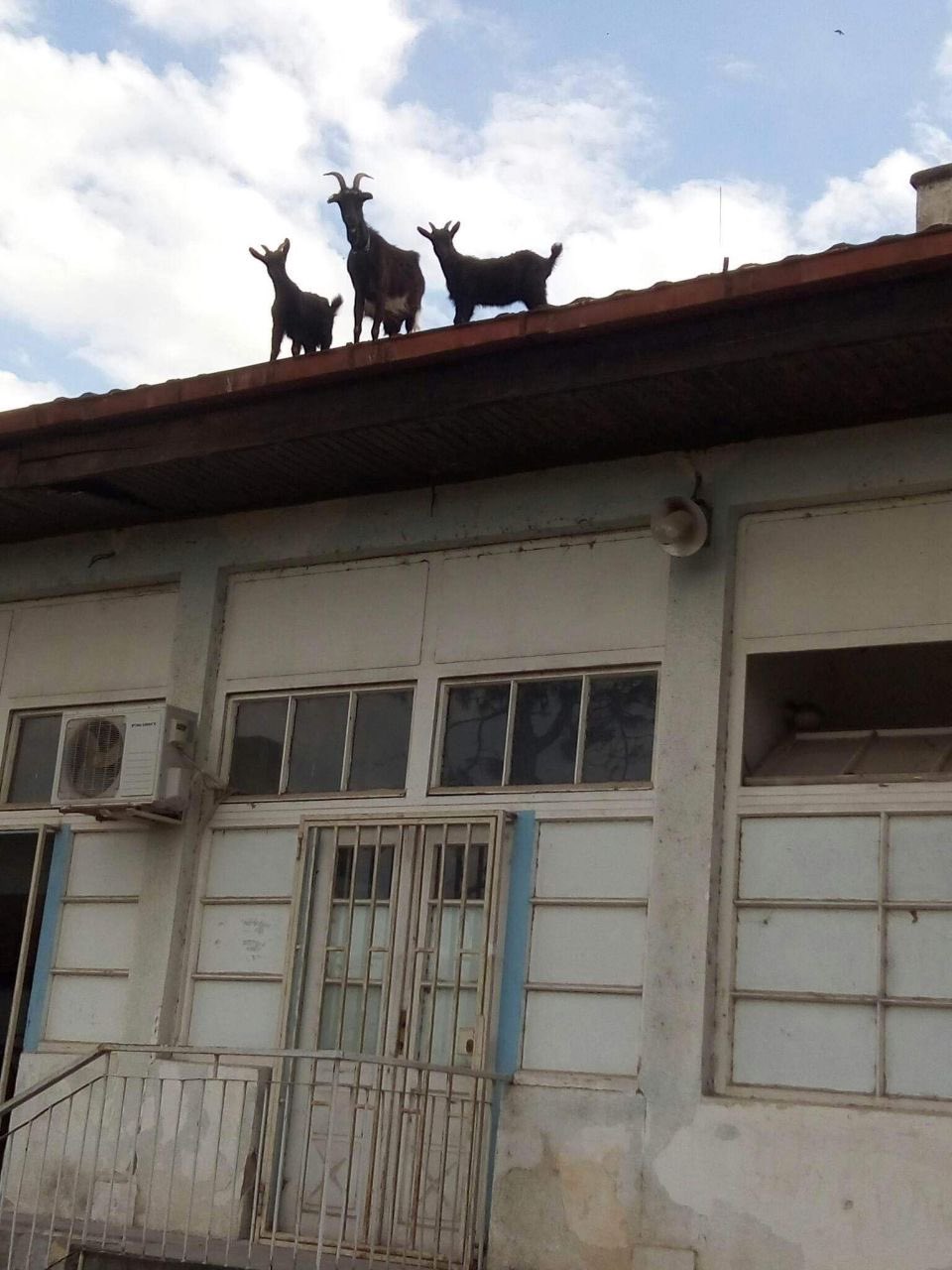 We will be creating a category soon "We Wish this was a Joke, but…." since majority of the news would fall under that.
In Zaev's mental Macedonia, goats have started to take over. First up was the Psychiatric hospital in Strumica where three goats have stood their ground and want to take over management. Would probably do a better job than Venko Filipche.
Meanwhile, try not to look at the building. Such hideous structure, which apparently people call 'home' is truly remarkable. The motto must be "You come in with psychiatric issues, but we give you ten more diseases".
No walls, windows, doors have been replaced in decades. There is money, plenty of it, but due to rampant corruption, the budget for repairs is pocketed by local officials.