Zoran Zaev declared that Macedonia is moving fast toward NATO and the European Union at a "NATO flag" raising ceremony in front of a nameless Government building.
We raise the NATO flag, which determines our destiny, along with the EU flag. It is not just symbolism, it is reality, a new page in our history, Zaev told a small group of attendees, due to the fact many simply refused to attend or were too busy to attend.
Few citizens came to the event, which was attended by politicians from the Government and several past Prime Ministers like Ljubco Georgievski and Vlado Buckovski. DUI's Ahmeti was too busy to attend the ceremony sipping tea at a local tea-shop. President Gjorge Ivanov was not present. His office informed that he was not invited to the ceremony.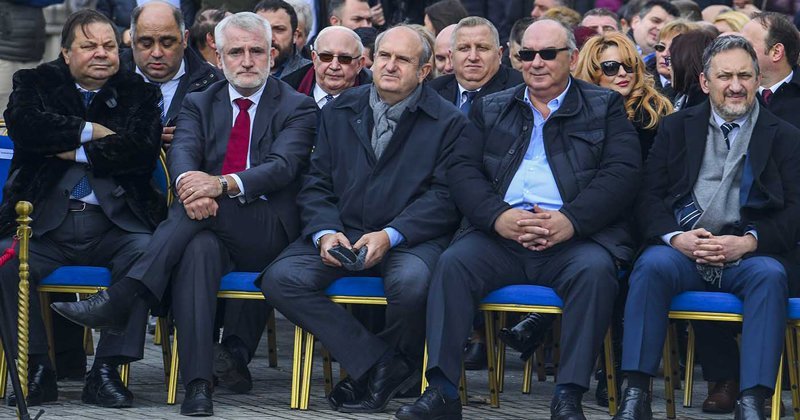 We waited for decades to leave the Balkan roads and be back on the main highway to Europe. We are now direct participants in the most important period since our independence, and we choose our future and the speed with which we meet it, Zaev added, referring to Macedonia as "our country" and "North Macedonia".
The flag raising ceremony itself is quite premature, as Macedonia is not part of NATO. Its membership needs to be verified by 29 nation states, a process that could take over a year. Only then does one have a flag raising ceremony… Thus far, only two have said yes: Bulgaria and Greece.