The Øresund Bridge – yes, that bridge – is an engineering marvel linking the Swedish city of Malmö and Copenhagen that normally transports 70,000 people daily. It has fallen eerily silent. Denmark is under coronavirus lockdown, and the Danes have imposed strict border controls. On the Swedish side, the Øresund remains open, although, understandably not many are making that journey.
It feels surreal in Sweden just now. Working from my local cafe, I terror-scroll through Twitter seeing clips of deserted cities, or army trucks transporting the dead in Italy, surrounded by the usual groups of chatty teenagers, mothers with babies and the occasional freelancer.
Outdoors, couples stroll arm in arm in the spring sunshine; Malmö's cafe terraces do a brisk trade. On the beach and surrounding parkland at Sibbarp there were picnics and barbecues this weekend; the adjoining skate park and playground were rammed. No one was wearing a mask.
The global pandemic has closed down Europe's economies and confined millions of people across the continent to their homes. But here, schools, gyms, and (fully stocked) shops remain open, as do the borders. Bars and restaurants continue to serve, and trains and buses are still shuttling people all over the country. You can even, if you wish, go to the cinema (it's mainly indie fare: The Peanut Butter Falcon and Mr Jones were on at my local arthouse over the weekend).
The precautions that Swedes have been advised to adopt – no gatherings of more than 50 people (revised down from 500 last Friday), avoid social contact if over 70 or ill, try to work from home, table service only in bars and restaurants – seem to have allayed public fears that the shocking images from hospitals in Italy and Spain could be repeated here.
The prime minister, Stefan Löfven, has urged Swedes to behave "as adults" and not to spread "panic or rumours".
Panic, though, is exactly what many within Sweden's scientific and medical community are starting to feel. A petition signed by more than 2,000 doctors, scientists, and professors last week – including the chairman of the Nobel Foundation, Prof Carl-Henrik Heldin – called on the government to introduce more stringent containment measures. "We're not testing enough, we're not tracking, we're not isolating enough – we have let the virus loose," said Prof Cecilia Söderberg-Nauclér, a virus immunology researcher at the Karolinska Institute. "They are leading us to catastrophe."
Strong words, but stoicism is a way of life here, as is unflappability. A 300-year history of efficient and transparent public administration, and high levels of trust in experts and governing officials, have left the public inclined to believe what they are told, and that those doing the telling have their best interests at heart.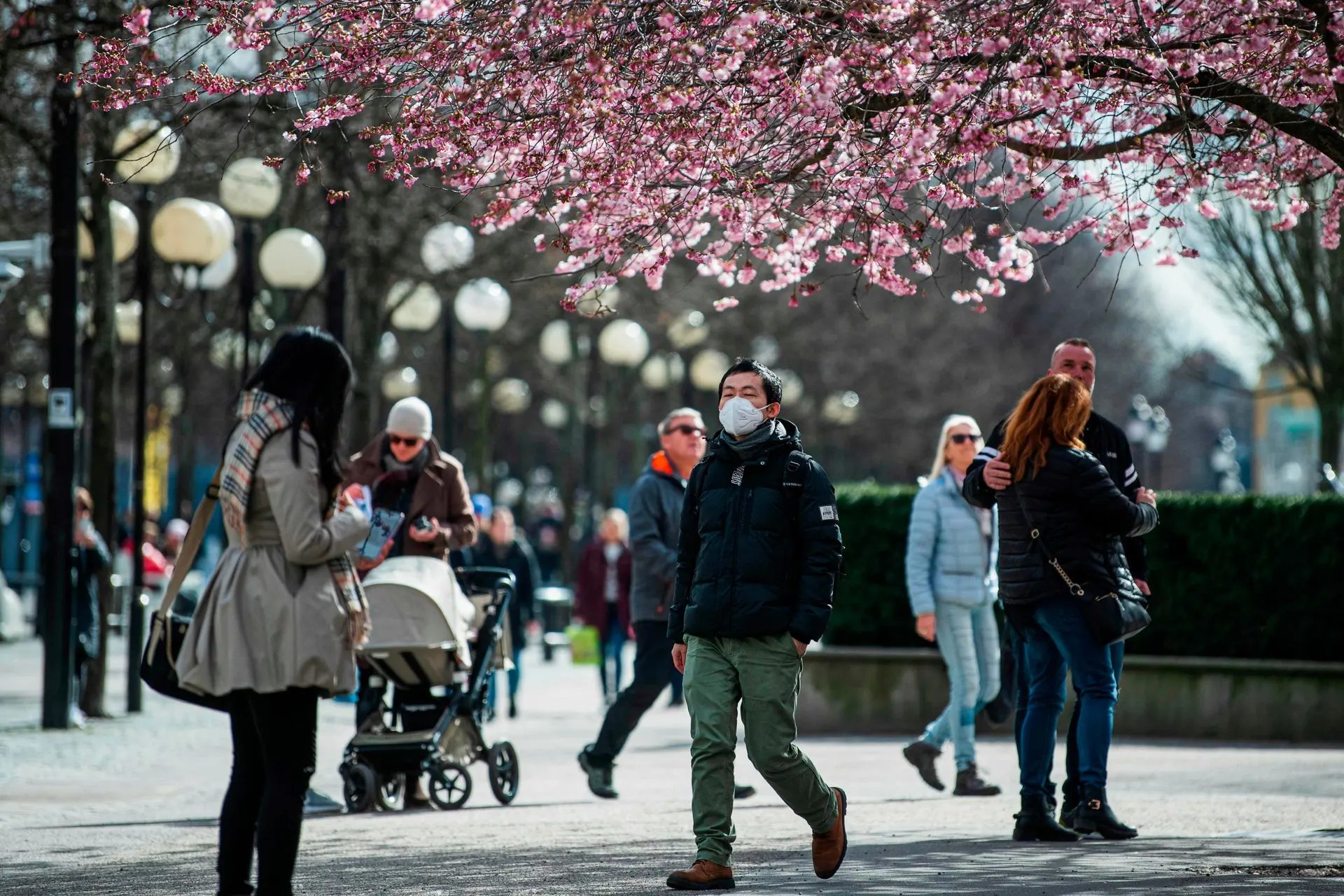 "I trust that the doctors working with the government know what they are doing, so I suppose we're as well prepared as we can be," Robert Andersson, 50, a vendor manager in IT who lives in Södermalm, Stockholm, said. "This hysteria that the media is launching is far more dangerous than the virus itself."