After Washington DC and NYC bizarrely refused to impose curfews this weekend while nearly 3 dozen other major cities set curfews beginning as early as 4pmET on Sunday, Washington Mayor Muriel Bowser is planning to implement a curfew starting tonight at 7pmET (and again tomorrow), while de Blasio tries to save face by saying he's "strongly considering" a curfew after mobs plunder stores, set fires following day of protests.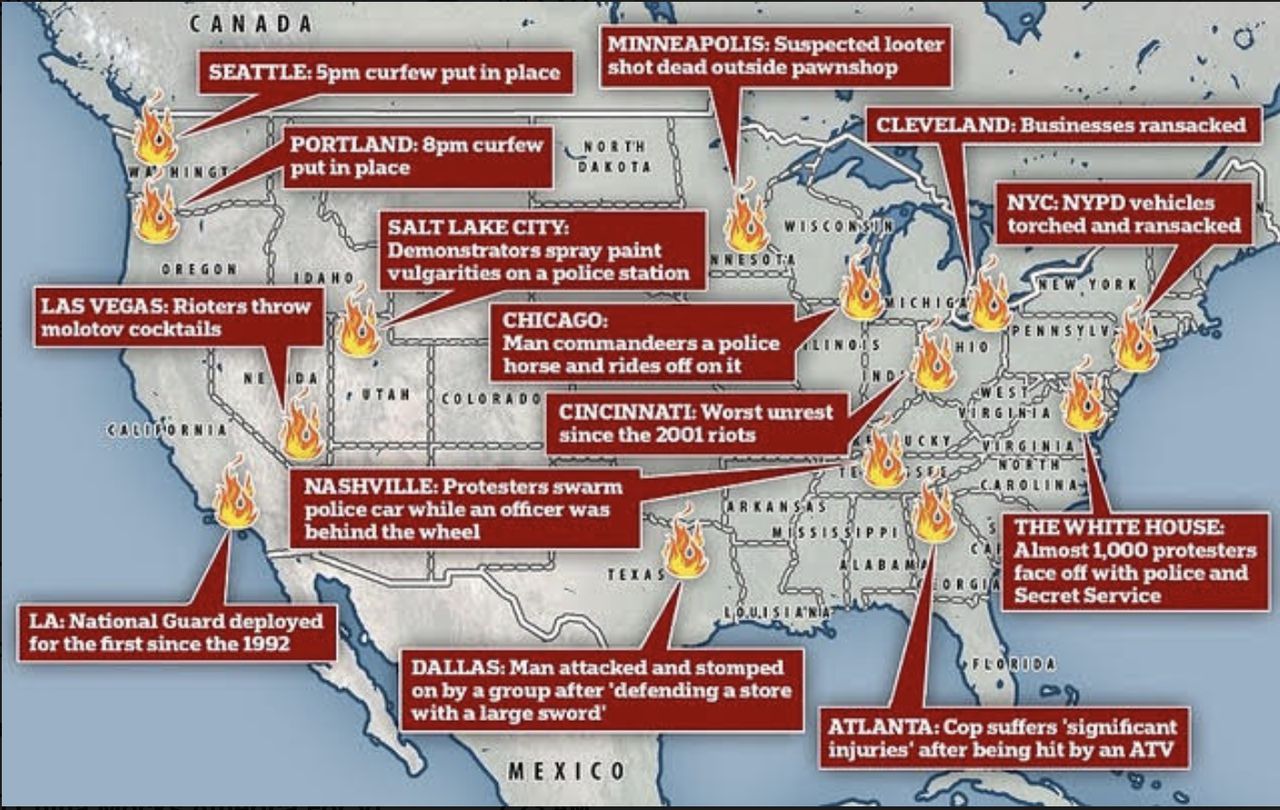 President Trump, meanwhile, reportedly told governors, mayors and law enforcement officials during a video meeting that their response to the unrest was "weak", and pressured them to allow cops to take more violent measures to contain these crowds during a hastily scheduled phone call to discuss "security measures" Monday morning. Trump also reportedly threatened to "activate" AG Barr if the unrest continues which sounds…more ridiculous than he probably intended.
Comments reported a few hours after the meeting ended claimed Trump threatened to send the national guard into NYC (which already boasts its own private army, the NYPD).